Independence Day is a time of reflection, unity, and celebration. It's a day that resonates deeply with every Indian, reminding us of the sacrifices made by our forefathers and the progress we've achieved as a nation. What better way to honour this significant day than through a sumptuous Indipendence day themed lunch that not only fills the stomach but also the soul?
Independence Themed Lunch
On the 11th of August 2023, the Inspiria Knowledge Campus, Department of Hospitality and Hotel Administration, orchestrated a culinary extravaganza that beautifully encapsulated the essence of India's 77 glorious years of independence.
A Symphony of Flavors
As the clock ticked towards noon, the Inspiria campus transformed into a patriotic vibe and gastronomic delight. The talented 2nd-year Hospitality Management students prepped up a six-course meal that was a journey through India's rich culinary tapestry.
The preparation was under the expert guidance of the HOD of BSc. HHA Mr Anjani Nandan. The Food and Beverages (F&B) lab and dining area were a sight to behold, adorned in the vibrant hues of the tricolour, thanks to the artistic vision of Mr Saptarshi Halder and Mrs Banhisikha Saha.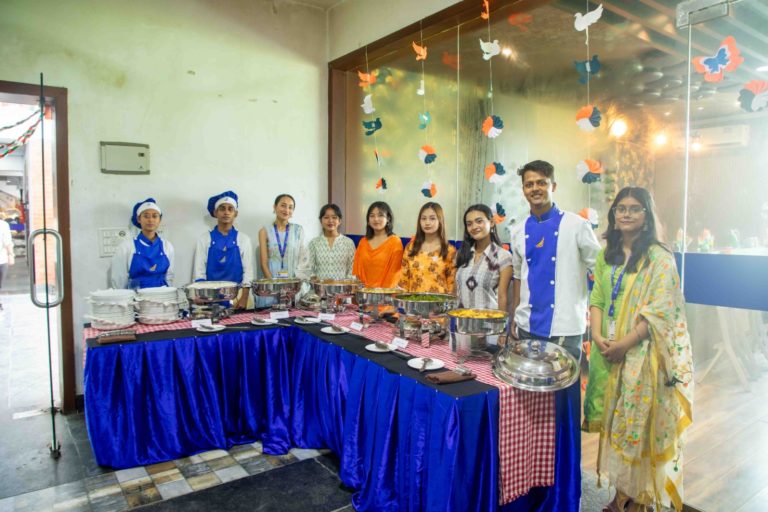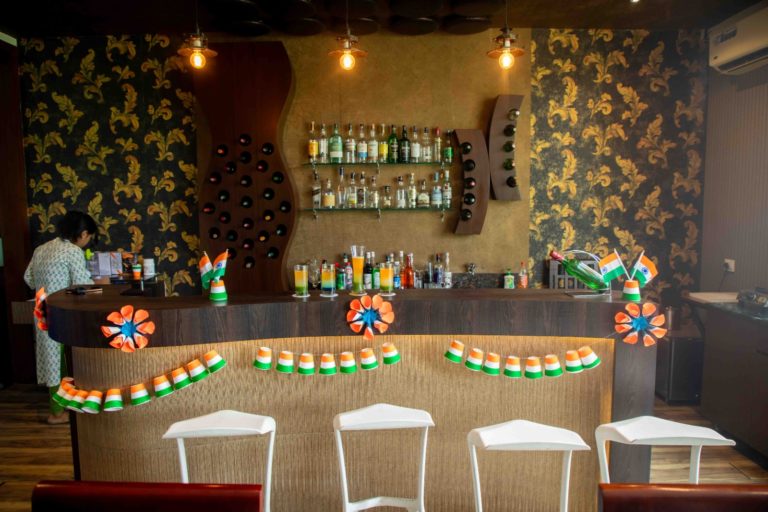 A Gastronomic Delight
The carefully curated menu was a tribute to India's diverse cuisine, a reflection of its unity in diversity. The items on the 6-course meal were as follows:
Amritras(Orange): Mocktails as the welcome drinks.
Jeera Pulao: Cumin seeds and ghee-tempered basmati rice.
Maa Ka DAl: Black urad cooked with Indian spices and cream and butter.
Navaratan Korma: Nine different vegetables cooked in cashew-based mild gravy.
Murgh Hariyali: Chicken cooked in palak-based gravy.
Paneer Makhani: Cottage cheese with tomato-based rich gravy.
Kesari Halwa: Sooji with milk butter and sugar with saffron served as dessert.
A Harmony of Tradition and Pride
Independence Day special lunch at Inspiria was a manifestation of India's culinary prowess, unity, and spirit. It was about embracing the essence of being Indian and celebrating the journey of progress and freedom.
Not just the main course, the students went beyond to create tricolour-themed doughnuts, adding a burst of patriotic flavor, and an array of vibrant mocktails to further enhance the culinary experience.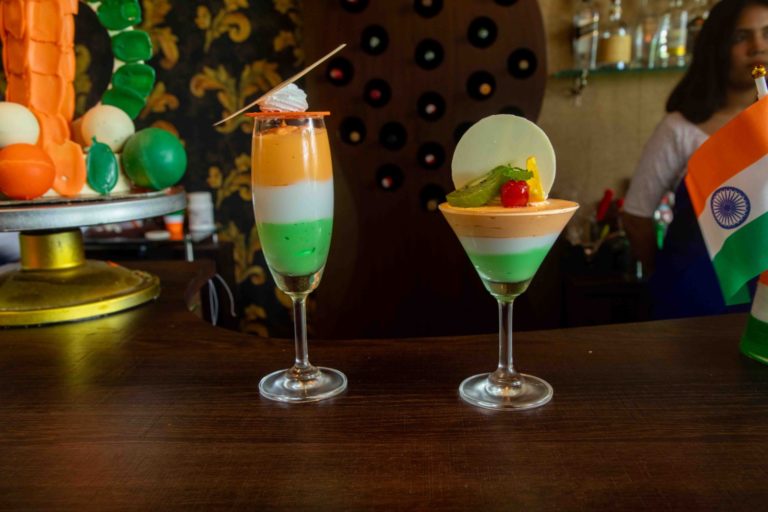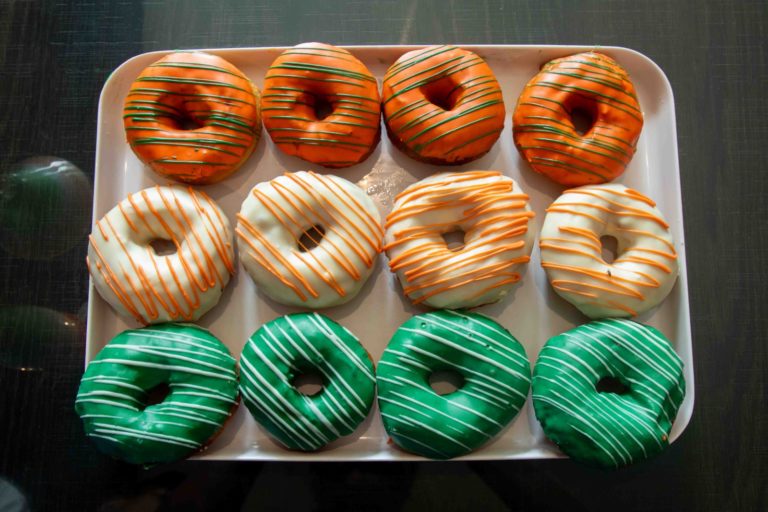 Practical Learning for the Students
More than just a meal, it also served as immersive training for our Hotel Management course students, offering them a valuable opportunity to master the art of mass cooking and orchestrating a grand lunch for a gathering of 160 guests. The Independence Day luncheon proved to be an enlightening practical lesson, offering our students a profound insight into the mechanics of hosting a flawless meal within a professional kitchen setting.
More about BSc HHA at Inspiria Knowledge Campus
B.Sc in Hospitality and Hotel Administration is a 3-year undergraduate course. It involves the study of operational and management skills required in the hospitality industry. The hospitality industry is a broad category of fields within the service industry that includes hotels, airlines, event planning, lodging, read more…