Inspiria Knowledge Campus organized the very first Siliguri chapter of StartUp Weekend from 20-22 September 2019.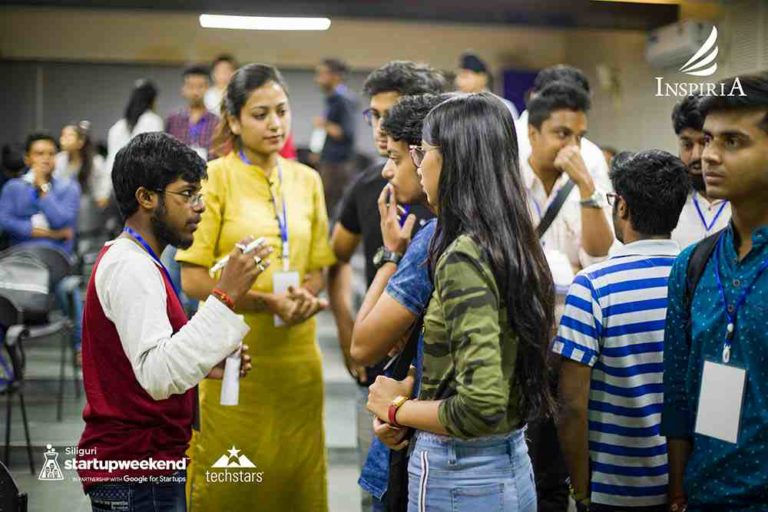 The event brought along individuals with ideas they needed to pursue, and issues they needed to unravel. Techstars Startup Weekend is that the place to seem for a team, produce a epitome of your plan, validate your business plan, and receive feedback from intimate entrepreneurs, bushed one weekend.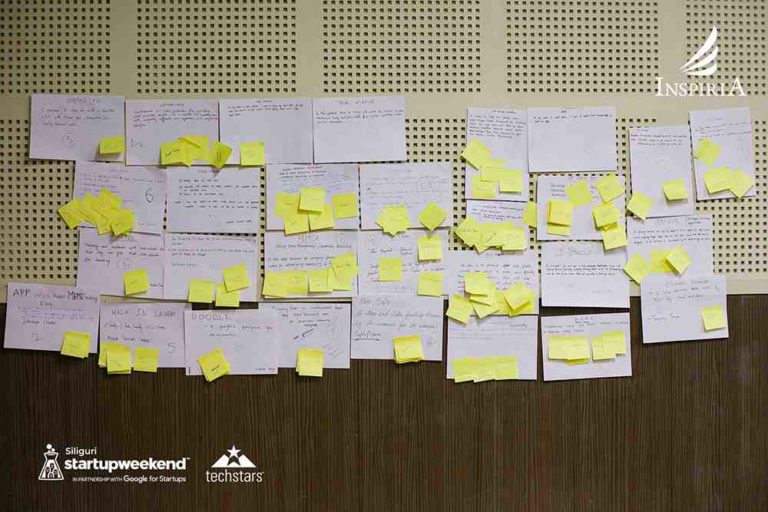 Friday 20th September
The event kicked off on Friday, with registrations and welcome address by Vineet Singh, Global Facilitator from StartUp Weekend, followed by inspiring speeches, pitching ideas, voting, and forming teams. Social, educational, financial, environment were some of the key issues that the attendees set out to solve at the event. Out of 50+ attendees who participated, more than 35 of them pitched, but only 10 teams made it through to the end with fully formed teams and presentations.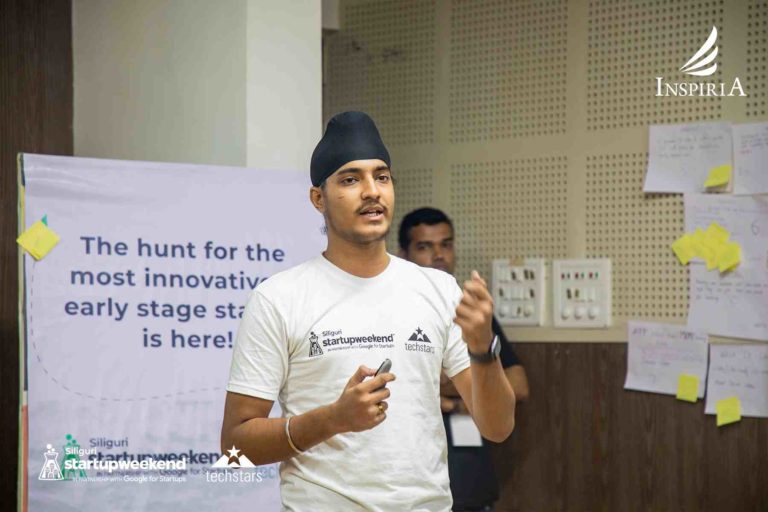 Saturday 21st September
On Saturday, there were workshops planned for all the teams by coaches to guide them on building and understanding business model effectively. Various mentors from diverse subject expertise were assigned to the teams to figure on their ideas, lead their work processes, get them nearer to their MVPs, and helped them to pivot and retread entirely, wherever necessary. Teams worked late on the Saturday night, as late as 3 AM with organizers helping them throughout their journey to final presentation.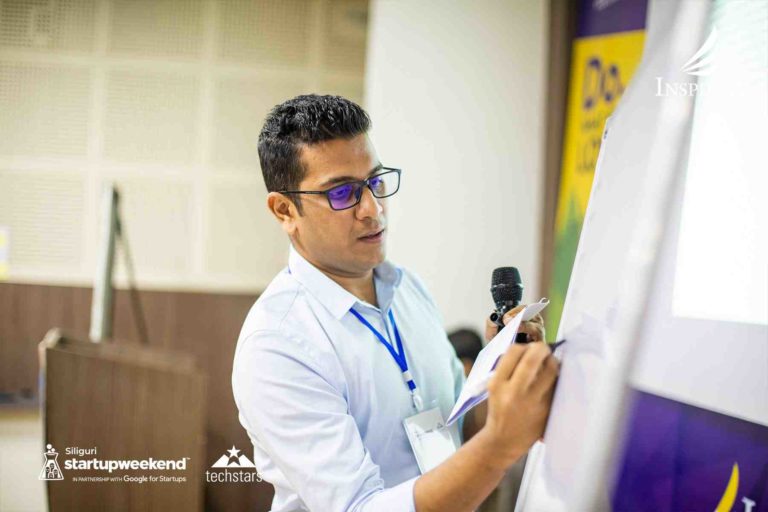 Sunday 22nd September
On the final day, Sunday, teams assembled at the presentation hall at 10 AM after breakfast to validate their ideas, build their presentations and rehearse their pitches. At 11 AM we kicked off the final presentations and judging! Pitches were 5 minutes each, with a 3 minute Q&A from the judges. The Startup Weekend judging criteria is broken up into three sections. Teams were judged according to the following 3 criteria, each weighted equally: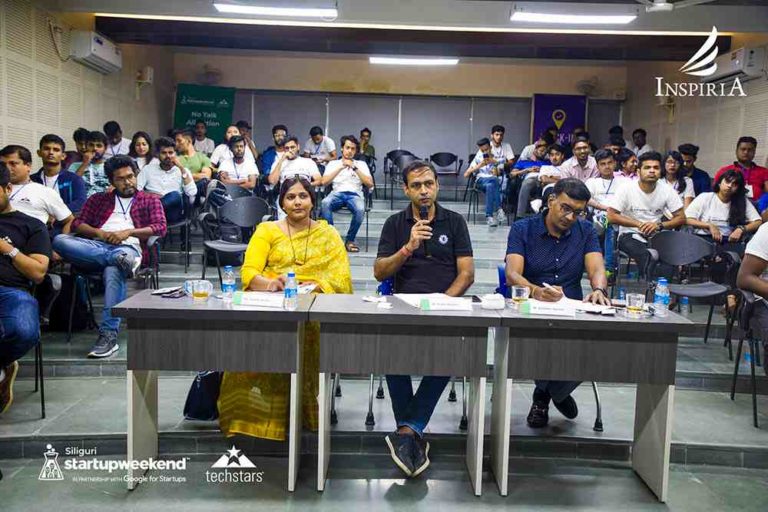 Business Model
How does the team plan on making this a successful business? Have they thought about (either solved or identified problems) competition, how to scale, acquiring customers, their revenue model etc?
Customer Validation
Are teams building something that people actually want? How well does the team understand their customer and their customer's needs. Did the team get out and talk to customers? What is the value proposition to customers?
Execution & Design
Have they established a "Minimal Viable Product" for the weekend (software, hardware, etc.)? *Note: an MVP is the minimum set of features to be able to start collecting data. Does it deliver a compelling and captivating user experience? Were they able to demo something functional?
The teams that pitched were:
FEMCA
My Mate Pet
Esat Street
ReeFuel
She Safe
Fashion
Autocraft
All Des
Doodle
Make the Difference
After the presentations were over, the judges deliberated before awarding the prizes! All Dess was announced the Winner and Fashion Factory stood 1st Runners Up. Doodle & Easy Street both were declared 2nd Runners Up due to tie.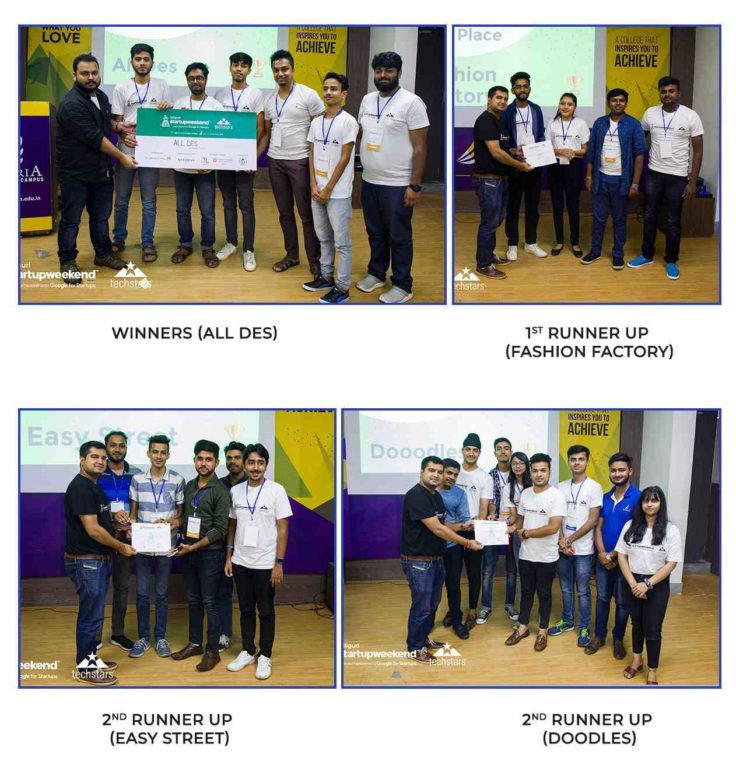 It was amazing to see how far these young minds came up with incredible ideas in just 54 hours. The winning team were also offered a fee incubation space by Inspiria Knowledge Campus within their campus.
Everyone from the Startup Weekend Siliguri organizing team would like to extend a huge thans to everyone who participated, coached, sponsored, or supported this inaugural event. We shall soon announce new events throughout the year. Please let us know if you'd like to be involved in any way, as we are always open to fresh perspectives and enthusiasm.
Thanks again and see you next time!