After the successful venture on "InCode- 2019 at the school level", Inspiria yet again organizes "InCode- 2019" at the college level on 20th September 2019 at Inspiria Knowledge Campus. The only one of it's kind to be held in Siliguri region, the contest was founded with a vision to encourage and assist the aspiring coders studying in schools and colleges across the North Bengal Region.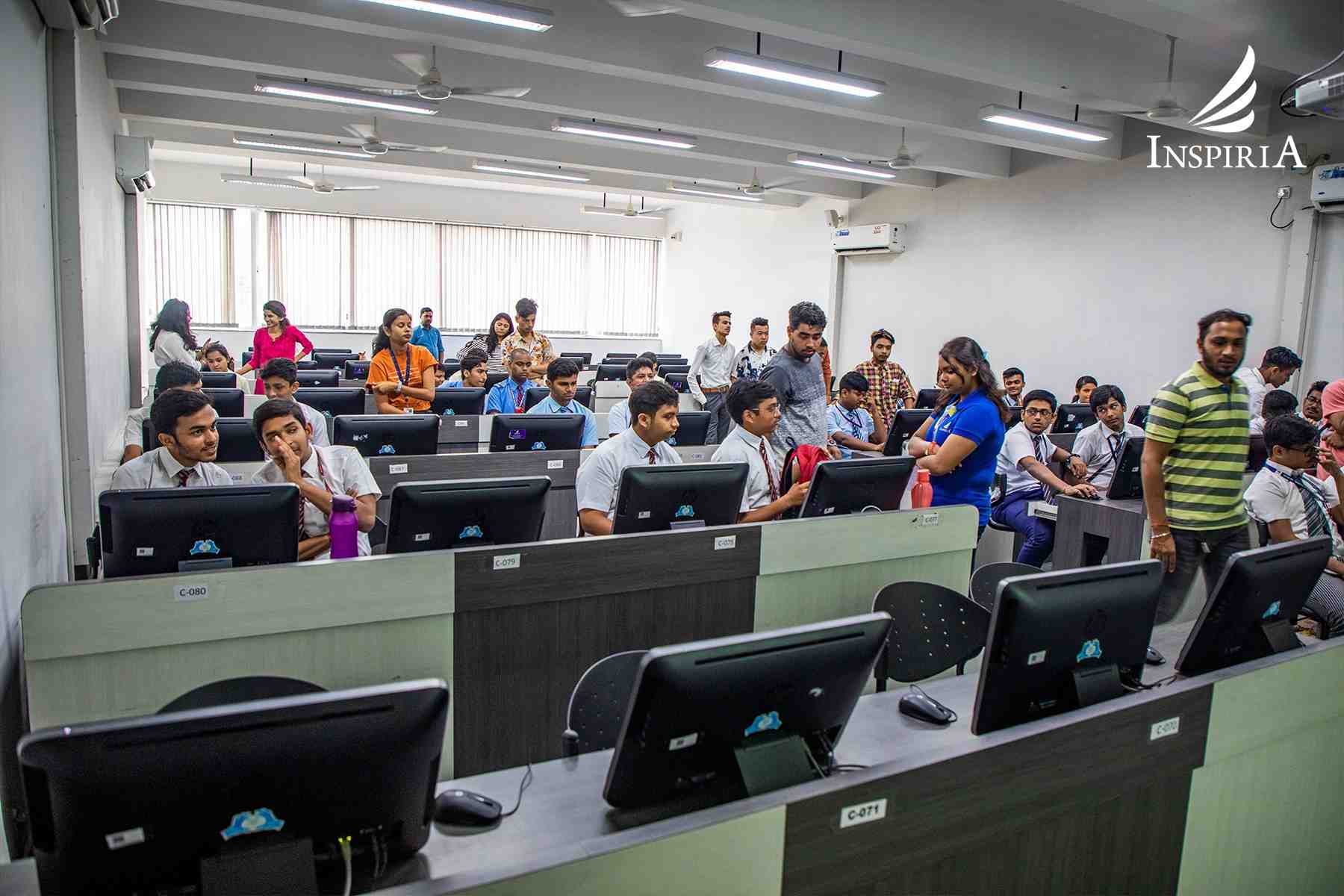 The contest called by the campus received an overwhelming response from the various colleges in North Bengal, including that from Sikkim. The total number of 33+ teams from 15+ different Colleges partook in the competition. A satisfying number of 60+ participants eagerly competed in the 90 minutes coding competition.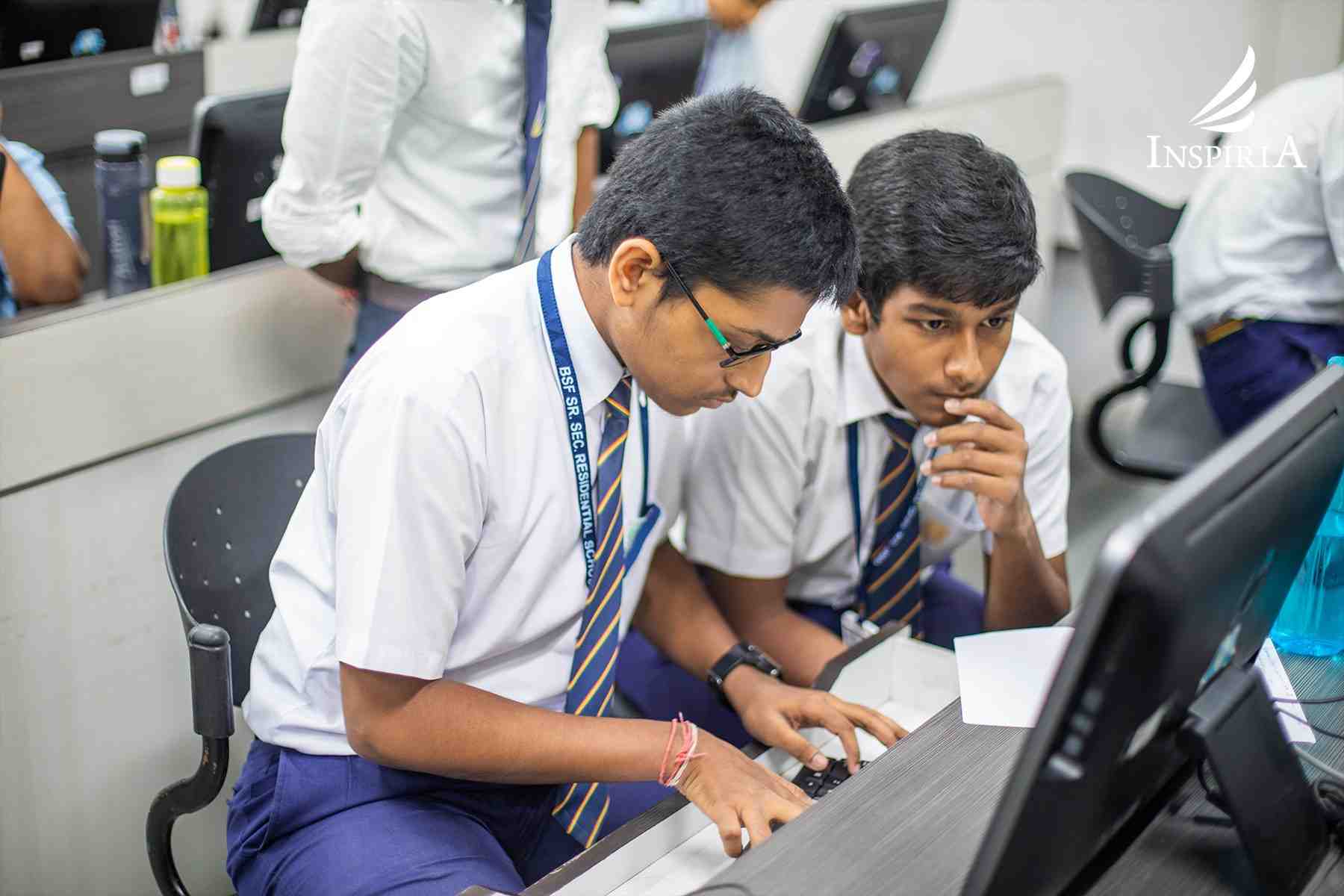 The authorized coding language for the contest was Java and C++. The contest launched and led by Inspiria Knowledge Campus was powered by CodeChef. The colleges that participated in the contest are listed here.
Acharya Prafulla Chandra Roy College Siliguri
Siliguri College
Siliguri Institute of Technology
Jalpaiguri Government Engineering College
Ananda Chandra College, Jalpaiguri
University of North Bengal
Siliguri government polytechnic
North Bengal St.Xavier's College
Coochbehar Government Engineering College
Islampur College
Sikkim Manipal Institute of Technology
Mayank institute of technology
SRM University
St Joseph's college
Inspiria Knowledge Campus
Amongst the host of strong contestants, Jalpaiguri Govt. Engg. College won the winner's title and the first runner up title. Whereas, Inspirians stood as the second runner up amongst the remaining participants.
Inspiria further provisioned for reward granting round to the winners and meritorious participants. A cash reward of Rs. 5,000 was granted to the winner, Rs. 3,000 to first-runner up, and Rs. 2,000 to second-runner up. Besides, the certificate of merit and certificate of participation was awarded to the winners and all the finalists.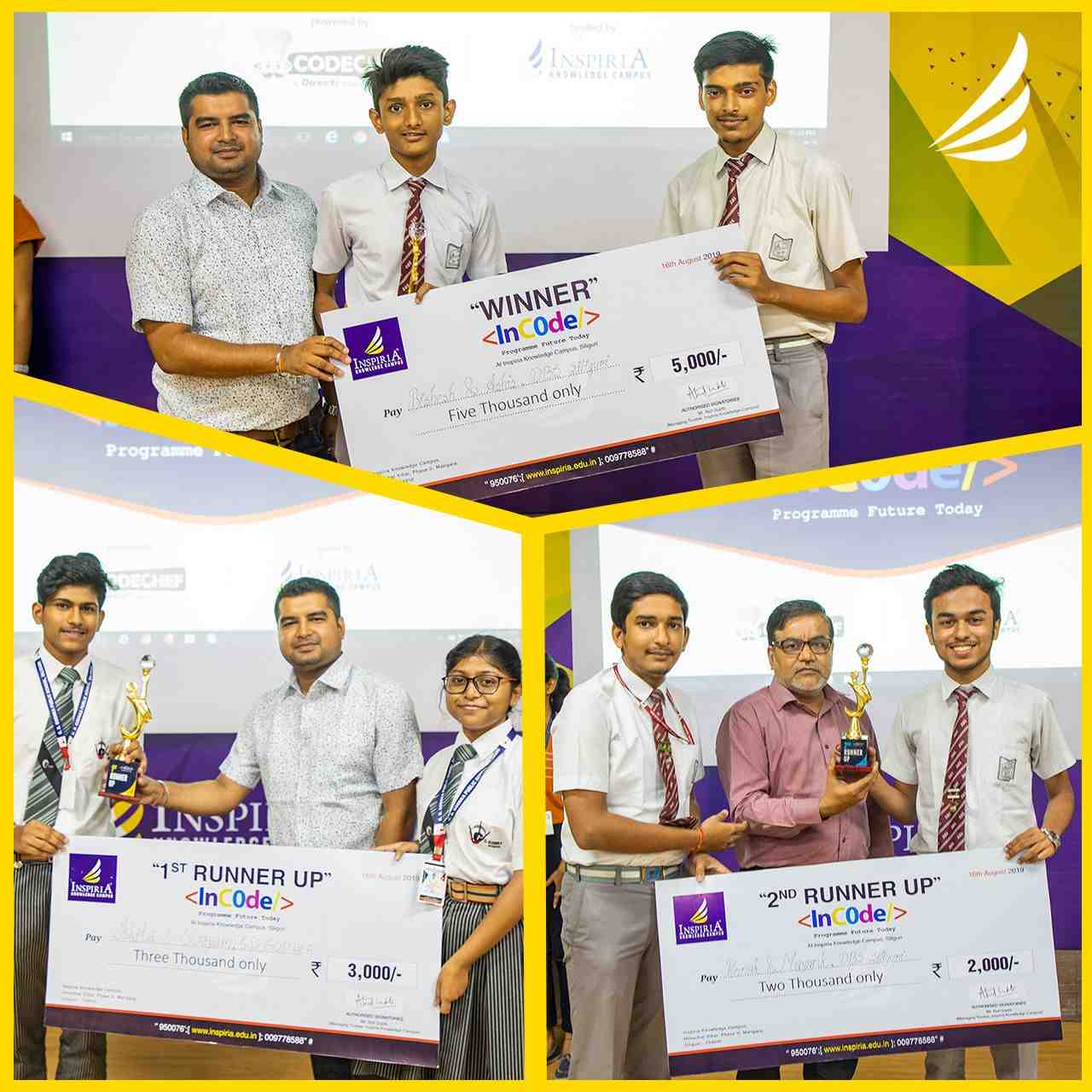 Incode, an initiative of Inspiria is not merely about inter-school and inter-college coding competition and granting awards. It primarily aims at uplifting the aspiring coders of North Bengal region towards global standard by showcasing their programming skills in front of the world.