Swiss roll is one of the most predominant items of the bakeries in India. It serves as a great dessert option for kids as well as adults who are looking for an easy to make recipe for weekends.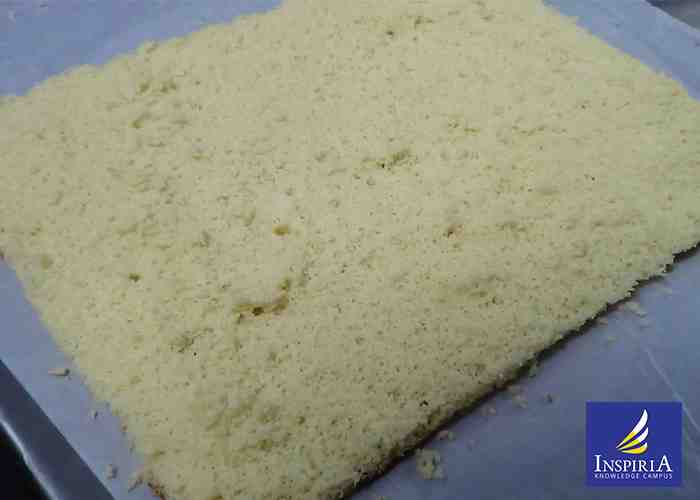 It is usually a sponge cake that has layers filled with whipped cream or chocolate. Bakery specialist Chef Mr Sudipta Mukherjee wanted to prepare one of these for the practical classes.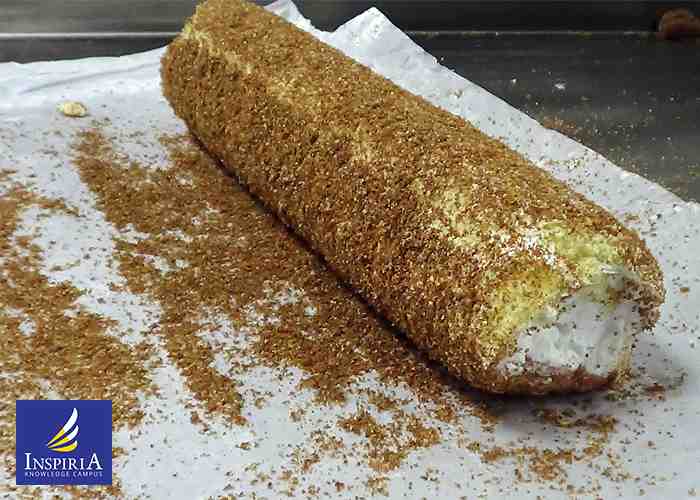 The students of Culinary Arts here at Inspiria Knowledge Campus, Siliguri prepared a quick Swiss roll and filled it with layers of fresh whipped cream. The students really had a great time while preparing them and it was a great learning experience for them. Each of us were a given a piece of a Swiss roll to taste. The look and the taste of the roll came out extremely well.
Ingredients Required:
Egg 100% (any number of egg)
Flour 50% of the eggs
Sugar 50% of the eggs
Butter paper 1 no'

Salt a pinch
Essence 3%-5%
Fresh cream 100% (same weight as the eggs)
Method of Preparation:
Sieve the flour and keep aside.
⇩
Separate Egg whites and Yolks
⇩
Start whisking egg white and sugar
⇩
Slowly add egg yolks into the mixture
⇩
Add essence and whisk till light and fluffy
⇩
Pour the batter on the paper lined tray
⇩
Bake at 180° for 20 minutes
⇩
Remove the paper when the cake cools down properly
⇩
Sprinkle /sugar syrup and spread cream or custard or mix fruit jam into it.
⇩
Roll down the cake with a paper and keep in the fridge at least 30 min to 40 min
⇩
Take out the Roll and put cake crumbs on top.
⇩
Make 1 inch Slice and keep on a dessert plate.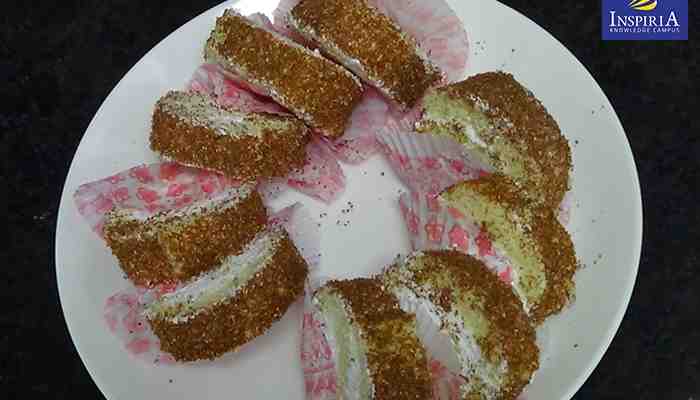 Learn more such bakery recipes by Joining the Culinary Arts Course: