As we know, the entrepreneurial mindset is the ability to behave in a specific way and the demonstrated attitude toward a particular situation, problem, or requirement. It is a skill to imbibe, learn, grow, adapt, and succeed. In this pursuit of finding solutions, one can constantly search for learning about new things or learning from past experiences. It starts with the idea of solving a problem, i.e., finding solutions to the situation at hand. This is the first lesson taught in any BBA Entrepreneurship course. These students with their entrepreneurial mindset, are trained to tackle this challenge head-on and proactively seek out problems in order to find innovative solutions.
But initiating the first step towards finding a problem itself is the biggest challenge and the best effort in the journey of risk and uncertainty. Risk and uncertainty are the hallmarks of life itself, be it business, professional, or personal.
In this way, every one of us, whether playing any of these roles individually or collectively, is an entrepreneur since we are alive and need to be. What matter here is 'the right frame of mind"—the proper behaviour, the right attitude, and clarity of thoughts.
Tips to begin the entrepreneurial journey of self-exploration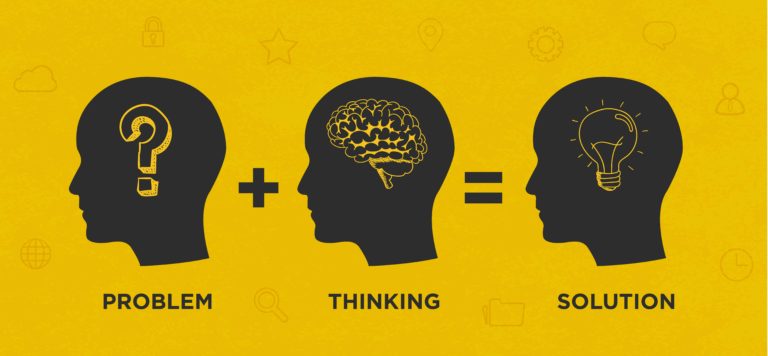 1.Reflection on Ideation
To begin with, reflecting on one's thought process with clarity is the best way. Here, we need free and unbiased thoughts to formulate our ideas and the ability to put them into action.
2.Self-Analysis 
It is a self-analysis with subsequent modifications and corrections that need to be made in one's thoughts and deeds. The value system is to be overhauled to make it novel and attractive, adaptable to new challenges, and dynamic.
3.Resilience
Patience to accept shortcomings as momentary setbacks and take them as opportunities for learning and keeping the tempo of consistency and diligence high gets one to the pinnacle of success.
4.Responsibilities & Accountabilities
The commitment duo—responsibilities and accountabilities—are the reflection of one's imbibed value system. The former makes one duty-bound to complete the tasks and shoulder the consequences to a certain extent, partially or entirely. However, the latter gives complete responsibility for the positive or negative results.
As we know, the ability to be creative, have excellent communication skills and have high levels of motivation can be successful in entrepreneurial endeavours. Such individuals demonstrate a few traits that make them stand out from the crowd.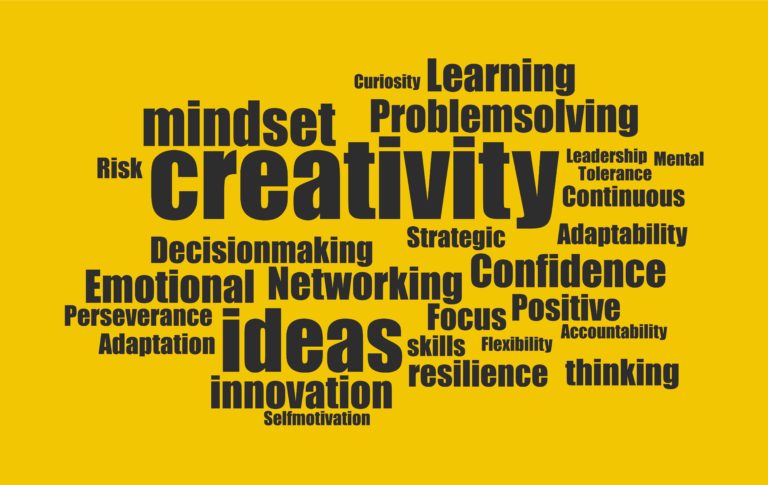 Quintessential Qualities of an Entrepreneurial Mind
1.Be Passionate and Pursue the Passion
Your passion gets you away from pessimism and makes you the prerogative of your priorities. Passion brings courage to confront all the challenges and obstacles on the path of progress.
2.Be Proactive and Predictive
Your proactiveness helps you escape most of the unexpected happenings and makes you predictive. Proactiveness is a measure of sustained alertness that, of course, helps achieve predictive results.
3.Embrace the risk and uncertainty
As we know, getting along with risks and uncertainty gives us the strength to have a balanced approach in every situation. It is the guts of getting along with the challenges that often make you firm enough to confront the risks and uncertainties.
4.Stretch out your mental muscles a bit towards positivity and optimism every day
The way the body gets firmly through its strong muscles, the mind also gets strength from the positive thought process. The mind makes the body strong or weak, except during a specific ailment. Even physical ailments can often be cured with a positive mindset by getting rid of mental anguish.
5.Confront challenges with assertiveness
Your challenges are momentary and will vanish soon. Being assertive gives strength and confidence in pressing situations. Assertiveness is the ability to be confident and composed even under trials and tribulations.
6.Be responsive rather than reactive
Your response with the ability to understand the situation gives you the ability to suggest suitable and viable solutions, but the reaction often makes it more complex and challenging. It is rightly said that the most responsive is the least reactive. Here, your actions speak louder than your reactions.
7.Be a lifelong learner
Being a lifelong learner reflects your ability to have patience, which gives you more vistas and opportunities to grow leaps and bounds. The lessons of life experiences go with creativity, and your creative mindset inspires you to be curious to acquire more and more.
8.Have a high degree of reflective energy
It is rightly said that a high level of positive energy and optimism makes things favorable for an entrepreneur. Experienced hands are more likely to make more mistakes but are capable of finding more novel ways to solve burning issues.
9.Inquisitiveness and self-exploration
The growth of the mind is nurtured by the power of curiosity. It leads to creativity, and the creative mind searches for novel things. The novelty can only happen when your mind starts searching for innovative ideas. The true sense and spirit of entrepreneurship give ways to explore far and wide.
10.Never-dying Spirit and Strong Will Power
Your belief in the power of your unlimited potential, and your willpower make you different and unique. The radiant energy of an ever-evolving spirit and strong willpower lead you to a new horizon in the work domain.
11.Commitment to Quality
The quality an entrepreneurial mindset begins with a commitment to quality. The commitment to zero tolerance for quality guards your time and other resources. The war on waste is the new mantra in entrepreneurial acumen and creates an ecosystem of quality credentials.
12.Concern for the Environment and Society (CSRs)
You, of course, have a motive for profit-making in your entrepreneurial pursuit, but an underlying concern for the society in which you operate and the environment around you can't be set aside. Understanding the great responsibility of making adequate contributions to society and protecting the environment is often the clear motto of entrepreneurial initiatives.
13.Humility, ethics, and integrity
The most essential quality of an entrepreneurial mindset is to have the traits of humility, an ethical approach, and a high level of integrity. Humility elevates one to a high level of acceptance, and an ethical approach helps to gain trust, confidence, and reputation because of the honesty and transparency one upholds.
Conclusion
These qualities are distinct, interconnected, and often based on personal interpretation. However, passion, purpose, perspectives, and proactiveness play a crucial role in transforming the entrepreneurial journey into a significant milestone.
When combined, these traits form a powerful foundation for entrepreneurial success. By being passionate about their work, driven by a clear purpose, open to diverse perspectives, and proactive in their actions, individuals can turn their entrepreneurial journey into a significant milestone filled with growth, achievement, and impact.