Are you on the lookout for exciting new career opportunities in India? Look no further! In this blog, we'll delve into the world of "New Age Career and Courses for Indians," helping you navigate the path to a prosperous future.
Many individuals struggle to identify their career goals, often ending up in jobs that barely pay the bills. But fear not! By being aware of the available options, understanding your interests, and staying abreast of current market trends, you can steer clear of uncertainty and choose a field that not only captivates you but also offers lucrative rewards.
So let's dive in and explore the top new-age career options and courses in India that promise handsome salaries while helping you unleash your potential and pave the way to success. Get ready to discover a world of possibilities and learn how to seize these opportunities with confidence. Your dream career awaits!
Best career and course in 2023
1. Data Science
Simply referred to as the Sexiest Job of the 21st Century by Harvard Business. A career in data science is considered highly attractive and desirable.
BBA Data Science has certainly gained significant popularity and attention in recent years. This field involves analyzing and interpreting large volumes of data to extract meaningful insights, which can drive decision-making and innovation across various industries.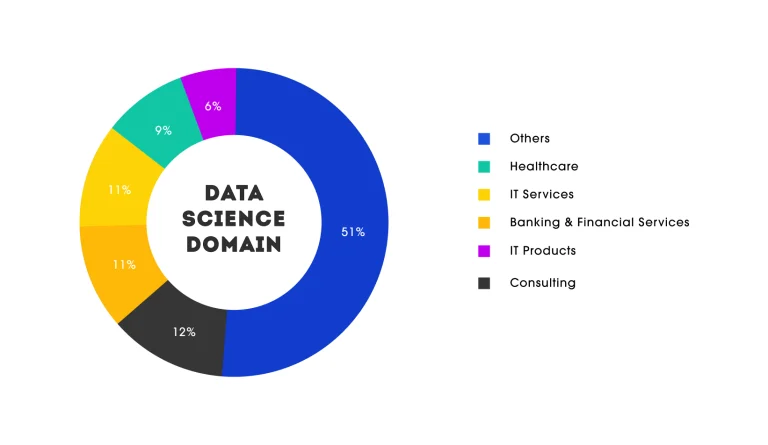 Career in Data Science
In the modern world, about 2.5 quintillion bytes of data are processed every day. A data scientist can organize and analyze this huge amount of data to make it accessible to lead a profitable business.
Most companies are adopting data analysis for their growth. Data Scientists are in a growing demand not just in technology, but also in all other major sectors, including FMCG, logistics, and more.
Here are some of the popular career paths for Data Science graduates.
Data Scientist:
Data scientists are responsible for collecting, analyzing, and interpreting large volumes of data to extract insights and drive decision-making. They apply statistical modeling, machine learning algorithms, and data visualization techniques to solve complex problems.
Data Analyst:
Data analysts focus on analyzing and interpreting data to identify patterns, trends, and insights. They work closely with stakeholders to understand business requirements and provide data-driven recommendations. Data analysts often use tools like SQL, Excel, and Tableau to manipulate and visualize data.
Machine Learning Engineer:
Machine learning engineers design, develop, and deploy machine learning models and systems. They work on training models, optimizing algorithms, and integrating them into applications or platforms. Strong programming skills and knowledge of machine learning frameworks are essential for this role.
Data Engineer:
Data engineers build and maintain the infrastructure required to process, store, and analyze large datasets. They design and implement data pipelines, work on data integration, and ensure data quality and reliability. Proficiency in programming languages like Python or Scala and knowledge of big data technologies like Hadoop or Spark are valuable for data engineering roles.
Data Architect:
Data architects design and manage the overall structure and organization of data within an organization. They develop data models, define data governance policies, and ensure data security and privacy. Data architects collaborate with various teams to establish data standards and provide guidance on data integration and storage.
Research Scientist:
Research scientists work on cutting-edge projects and advance the field of data science through research and innovation. They explore new algorithms, develop novel techniques, and contribute to scientific publications and conferences. This role often requires a strong background in academia and research.
Data Consultant:
Data consultants provide expertise and guidance to organizations on leveraging data for business growth. They analyze data, identify opportunities, and develop strategies to optimize processes, improve customer experience, or enhance operational efficiency. Excellent communication and consulting skills are vital for this role.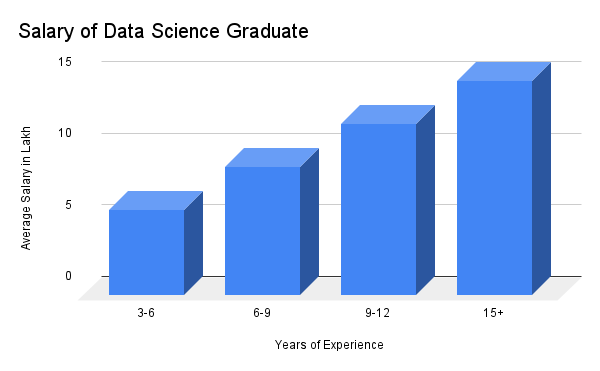 2. Digital Marketing
Organizations and businesses are shifting away from using flyers and billboards for marketing due to the rise of online platforms. They are now focusing on digital mediums to increase and maintain brand awareness.
Recent surveys and research highlight the significant contribution of the digital marketing industry to employment. This shift from the mainstream market to an online platform makes BBA Digitial Marketing in Siliguri the most sought-after course of The North Bengal hamlet.
Career in Digital Marketing
Digital Marketing is one of the most promising careers with the emergence of the thriving digital age, where online is the new offline.LinkedIn ranks the "Digital Marketing Specialist" role as one of the top 10 most sought-after jobs, with appx. 860,000 job openings. Employers commonly seek experience in social media, content strategy, SEO, analytics, and other aspects of digital marketing.
The digital marketing field offers a wide range of job opportunities due to its diverse strategies. However, the industry is currently facing a crisis known as the digital skills gap.
Here are some of the popular career paths for Digital Marketing graduates.
Digital Marketing Specialist:
As a digital marketing specialist, you can work with organizations to develop and execute digital marketing strategies. This includes managing social media campaigns, creating content, optimizing websites for search engines, and analyzing marketing performance.
Social Media Manager:
In this role, you would be responsible for managing and growing a brand's presence on social media platforms. You would create engaging content, interact with followers, analyze social media metrics, and implement social media advertising campaigns.
SEO Specialist:
Search Engine Optimization (SEO) specialists focus on improving a website's visibility on search engine result pages. They optimize website content, conduct keyword research, analyze website performance, and implement strategies to increase organic traffic.
Content Marketer:
Content marketers create and distribute valuable and relevant content to attract and engage target audiences. They develop content strategies, write blog posts, create videos, and manage content across various platforms.
Digital Advertising Specialist:
In this role, you would be responsible for planning and executing digital advertising campaigns. This includes managing paid search campaigns, display advertising, social media advertising, and analyzing campaign performance.
Email Marketing Specialist:
Email marketing specialists develop and implement email marketing campaigns to nurture and engage customers. They create compelling email content, segment audiences, and analyze email campaign metrics.
Analytics Manager:
Analytics managers focus on analyzing and interpreting data to provide actionable insights. They use tools like Google Analytics, to conduct data analysis, track key performance indicators, and make data-driven recommendations for marketing strategies.
E-commerce Specialist:
E-commerce specialists work on optimizing online sales channels. They manage online stores, optimize product listings, implement conversion rate optimization strategies, and analyze sales data.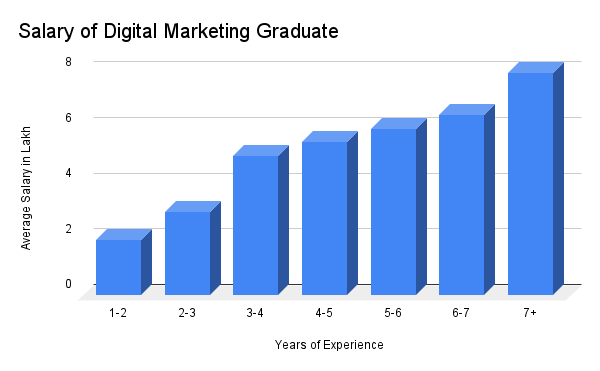 3. Sports Management
The sports industry is undergoing significant growth in India, with new trends emerging. One notable trend is the increasing popularity of sports other than cricket. Sports like Kabbadi, Football, Wrestling, Boxing, and Shooting are gaining traction and capturing the attention of enthusiasts. The landscape of sports is evolving, offering exciting opportunities beyond the traditional realm of cricket.
BBA Sports management is a specialized field, but many people are not aware of the benefits of professional management education in this sector. The sports industry recognizes the advantages of professional management, but there is a lack of willingness among individuals to invest in their own development.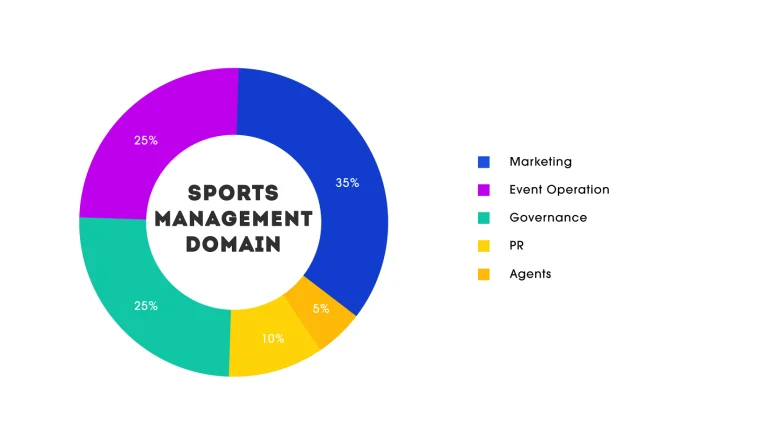 Career in Sports Marketing
A career in sports marketing involves working in the field of promoting and advertising sports-related products, events, teams, or athletes. It is a profession that combines a passion for sports with marketing and business skills. Sports marketers are responsible for creating and implementing marketing strategies to attract and engage fans, increase brand awareness, drive ticket sales, secure sponsorships, and generate revenue for sports organizations.
Here are some popular career paths for BBA Sports Management Graduates
Sports Event Coordinator:
Gameday coordinators are vital professionals who play a key role in successfully promoting, organizing, and broadcasting sporting events. They act as a bridge between fans, venue staff, and management, ensuring a vibrant and energetic atmosphere. Their primary objective is to ensure that the event is enjoyable for all attendees and runs smoothly.
Sports Marketing Specialists:
Their main objective is to promote the team, its players, and captivating stories or assets that engage the public, ultimately boosting sales and strengthening the organization's presence. In today's digital age, effective communication through various media platforms is crucial. Aspiring sports marketers can enhance their skills by obtaining a certificate that specifically focuses on social media in sport management.
Athletic Directors:
They play a pivotal role in sports organizations, serving as the key decision-makers responsible for overseeing various aspects of a franchise, team, or club. Their responsibilities encompass a wide range of tasks, including equipment procurement, staff management, and adherence to evolving legal regulations, especially in collegiate settings. Their multifaceted role ensures the smooth functioning and compliance of the sports organization they lead.

Sports Agents:
Sports Agents are people who work on behalf of athletes. They handle the business side of things, like negotiating contracts with clubs or teams and taking care of financial matters. They also help athletes with endorsements and connect them to advertisers who want to promote their products.
3. Fashion Management:
Thanks to social media and influencers, Fashion Industry in India is booming. And why it is one of the most creative, innovative, and lively industries in the world. Especially if you are fashion savvy, being a designer is one of the higher profile roles you can fill in the fashion and luxury industry. But in its core, the industry is run and driven by strategic and tactical skills.

This is where the significance of the BBA Fashion Management courses in India comes to light. These courses are crafted to mold the students into fashion professionals who are ready to sustainably & strategically drive the business of any fashion company.
Career in Fashion Industry
The fashion industry is a vibrant and dynamic field that offers a wide range of career opportunities for individuals with a passion for style, creativity, and business. Whether you aspire to be a fashion designer, stylist, marketer, merchandiser, or entrepreneur, there are various paths you can pursue within this industry.
Here are some popular career paths for BBA Fashion Management Graduates
Fashion Design:
If you have a flair for creating unique and innovative clothing, pursuing a career as a fashion designer could be an excellent choice. You can work in apparel design, accessories design, or even specialize in specific areas like bridal wear, sportswear, or children's clothing.
Fashion Styling:
As a fashion stylist, your role involves creating visually appealing outfits and looks for various purposes such as fashion shows, photo shoots, celebrities, or personal clients. You'll need a keen eye for trends, excellent organizational skills, and the ability to curate looks that align with specific themes or branding.
Fashion Marketing and Public Relations:
This field focuses on promoting fashion brands and products through effective marketing strategies, public relations campaigns, and digital media. Roles in fashion marketing can include brand management, social media management, content creation, event planning, and fashion PR.
Fashion Merchandising and Buying:
Fashion merchandisers play a crucial role in selecting and purchasing the right mix of products for retail stores or e-commerce platforms. They analyze market trends, consumer behavior, and sales data to make informed decisions about inventory management and product assortment.
Fashion Journalism:
If you have a passion for writing and a deep knowledge of fashion, you can pursue a career in fashion journalism. This field involves reporting on fashion trends, interviewing designers, reviewing collections, and writing articles for magazines, websites, or blogs.
Fashion Entrepreneurship:
If you have strong business acumen and a desire to create your own fashion brand or retail venture, starting your own fashion business might be the right path for you. This can involve designing and producing your own clothing line, launching an online boutique, or opening a physical store.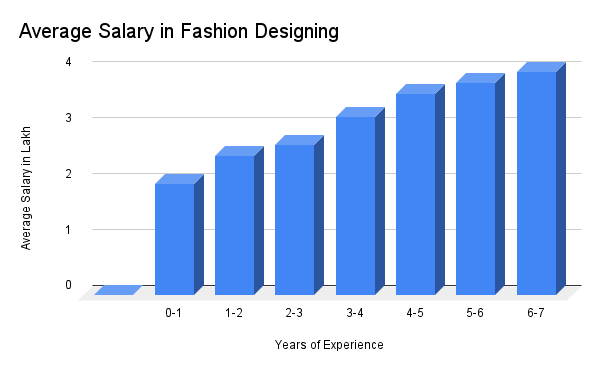 Interior Designing
In today's era, as Indian urbanites invest more in enhancing their quality of life and gain greater exposure to exotic destinations in the global village, the demand for interior designers has reached an all-time high.
In India, there is currently a demand for over 100,000 interior designers, including freelance designers who undertake projects independently. The leading employers in this industry are architectural and construction firms, as well as furniture companies. Our institute alone has observed a consistent increase in the number of applications for BBA in Interior Designing in Siliguri each year.
Career in Interior Designing
Interior designing offers a fulfilling and promising career path for those with a passion for creativity, aesthetics, and creating functional spaces. As urbanization and the demand for well-designed living and working environments continue to grow, the field of interior design is gaining prominence.
Here are some popular career paths for BSc Interior Designing
Residential Interior Designer:
Residential interior designers work with clients to design and decorate their homes. They focus on creating comfortable and visually appealing spaces that reflect the client's personal style and preferences.
Commercial Interior Designer:
Commercial interior designers specialize in designing spaces for businesses, such as offices, retail stores, restaurants, and hotels. They consider factors like branding, functionality, and traffic flow to create spaces that enhance productivity and customer experience.
Exhibition Designer:
Exhibition designers plan and create exhibition spaces for museums, trade shows, galleries, and other events. They combine artistic and technical skills to showcase exhibits and engage visitors in an immersive environment.
Set Designer:
Set designers work in the entertainment industry, designing sets for theater, film, television, and events. They collaborate with directors and production teams to create visually captivating and appropriate sets that enhance the storytelling process.
Sustainable Design Consultant:
With a growing emphasis on sustainability, there is a demand for interior designers who specialize in environmentally friendly design practices. Sustainable design consultants focus on using eco-friendly materials, energy-efficient systems, and sustainable practices to create environmentally responsible spaces.
Furniture and Product Designer:
Some interior designers specialize in furniture and product design. They create unique and functional furniture pieces, lighting fixtures, textiles, and accessories that complement interior spaces.
Freelance Interior Designer:
Many interior designers work independently as freelancers, taking on various projects on a contract basis. Freelancers have the flexibility to choose their clients, work on diverse projects, and manage their own schedules.
Interior Design Educator:
Experienced interior designers can pursue a career in academia, teaching aspiring designers in colleges and universities. They share their knowledge, mentor students, and contribute to the development of future professionals in the field.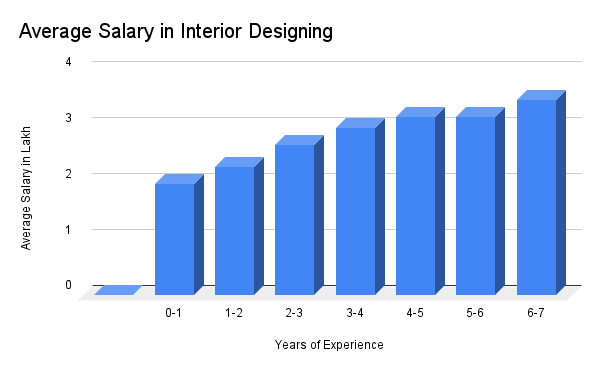 Frequently Asked Questions
Which courses are in demand in India in 2023?
As India's industry continues to flourish, courses such as Data Science and Analytics, as well as Design and Media, are showing promising prospects for the future.
Which industry is fast growing?
Shipping and delivery services. The rising popularity of online purchases has led to an increased demand for shippers and is fast securing its place as the growth industry front-runner.
How fruitful is fashion management course?
The fashion management course will teach you about the business and operations of the fashion industry. Simply put, fashion management courses will provide you with a broad grasp of how the fashion business operates from the inside out.