The department of BBA(Hospital management) organized a Free Health Check-Up camp on 24th April 2019 at Inspiria Knowledge Campus, for the students and staff of the college. The camp comprised of General health check-ups conducted by Dr. P.N. Sinha (General Physician) and Eye-sight check-up conducted by Dr. Sudiptha Paul (Optometric) and his team.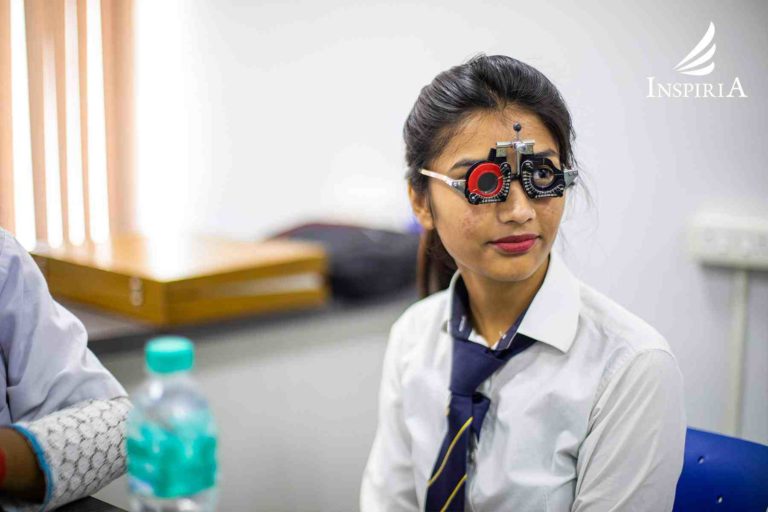 The students of BBA(HM) volunteered for the health camp. Registrations, Consultation sheets, Vital statistics such as Height, Weight, Body Mass Index (BMI) and Pulse Rate of the registered candidates were all done by the student volunteers. A total of 103 candidates registered which turned up to be a holistic experience for the students as they could relate the practical approach with theory.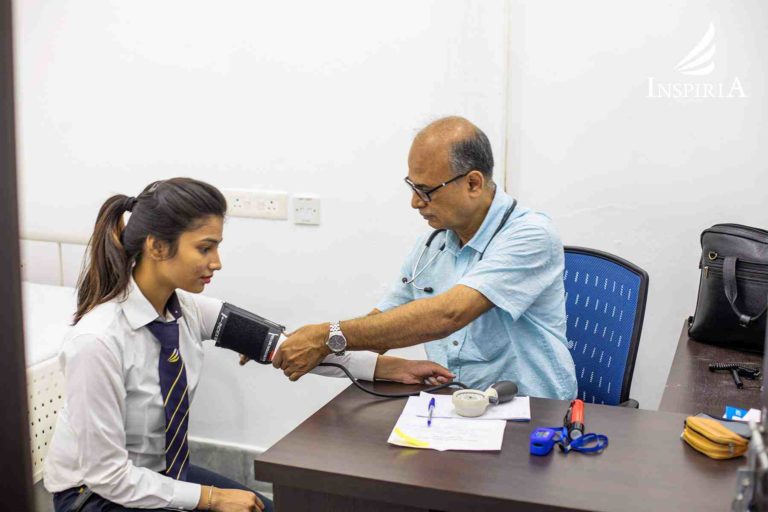 During the camp, consultation sheets were issued to each registered candidate. The candidates were taken by the volunteers to the doctor for the general consultation and the eyesight check-up. The idea behind the free health check-up camp was to make everyone aware of the importance of being healthy in life and in this regard it has been an absolute success.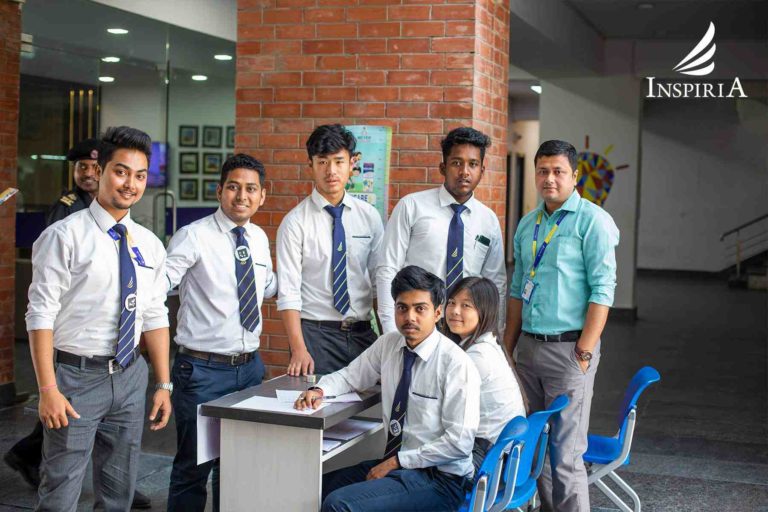 In the end, it was an exhilarating experience for the team to see the camp conclude with huge smiles on the faces of the students and everyone involved.