So, let's talk about 'Good Food' now! You know what they say? "the path to a man's heart is through his stomach". And, we couldn't agree more to the statement, for the interrelation between 'good food' and 'good feelings' have been in vogue for centuries. The surveys have it that 'good food' plays an exceptional role in lifestyle changes, mood, and relationships. Statistically, the majority of men confirmed that food is the way to their heart.
What's even more surprising is, about half of women admitted on food being the way to their hearts as well. Regardless of gender, a vast majority have acknowledged that good food always plays a tremendous role in their life and relationship.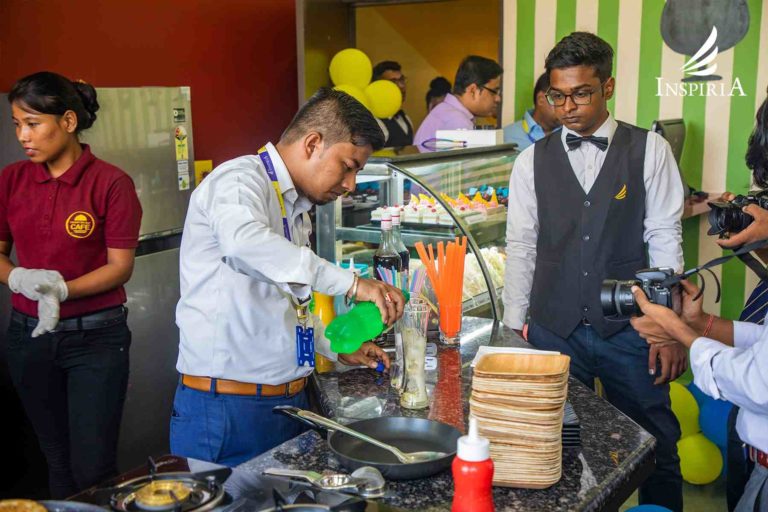 Thus, it's reasonable to say that "good food" is a blessing. It's akin to an unconditional form of love. For, 'good food not just satiates your hunger, or serves for the nourishment of your body and mind but even compensate for unfavorable feelings like mood swings, tiredness, stress, loneliness, and heartbreak.
However, eating healthily can be tricky. For in the process you need to figure out what to eat and what not to eat for keeping your weight gain at bay. Besides, you need to be cautious for improving your overall health, eat without being sick, and at the same time ensure to eat something different than just salad in every meal.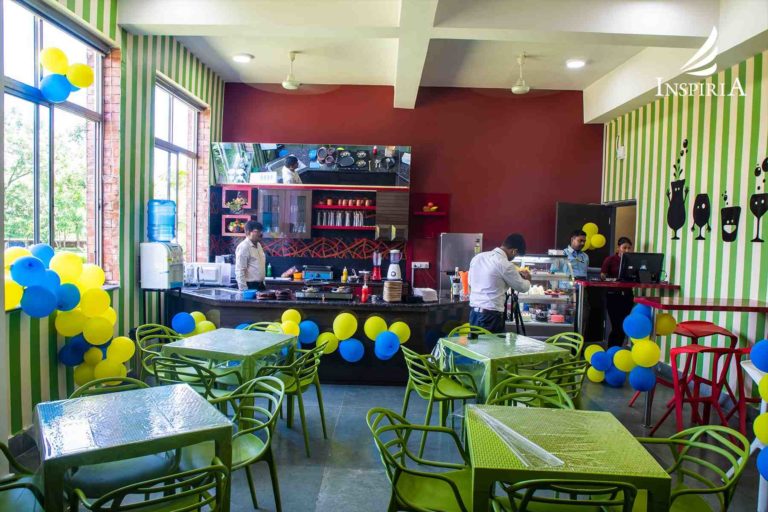 Considering the broader range in dietary choices and contradicting perspectives of the mass regarding healthy eating, Inspiria Knowledge Campus has come forth with it's first exclusive in-campus café, i.e., "Inspiria Café". Inaugurated on 7th August 2019 Inspiria Café offers a good variety of instant and lip-smacking cuisines. Now, you probably must be wondering if this one's just another fast-food corner? NO!
The Café endeavors to introduce the exotic cuisines artfully. The ambience and the food served here exhibit unique art and authenticity. Each option like 'farmer's burger', 'Patri ki Chai', 'Siliguri Piro' resounds the exotic characteristic. The cuisines served here matches a passionately creative touch to the local taste and culture.
(Inspira Cafe Menu)
The carefully crafted menu at Inspiria Café offers a diverse range of delicious and healthy food from the fresh produce. Above all, understanding the fact that there are manifold ways of reasoning about food, Inspiria Café inspires you to shift your perspectives about food from a restriction-based approach to an experimental one.
Inspiria Café is the first café in the city to be operated fully by students (Inspirians) from the Hospitality Management, Inspiria Knowledge Campus. The Café offers a good reason for all the Inspirians and staffs for a prompt yet excellent and worthwhile break off from their monotony. The cuisines served here not just delight your taste buds but it further ensures to fulfill your "Satiety Quotient" in the best way possible with much healthier choices.
So, Bon Appetite!
Watch the promo video here