On the 29th and 30th of April 2022 the Inspiria Design Exhibition, the first one of its kind, was held at Ramkinkar Hall, Dinabandhu Mancha, Siliguri. The exhibition features an eclectic assembly of more than 200 pieces of works of the students and professors belonging to the school of design at the Inspiria knowledge campus.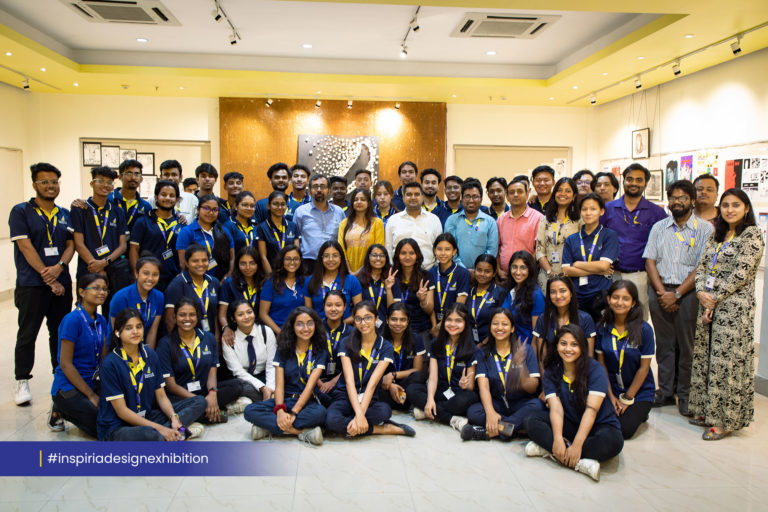 The initial inception of conducting an annual exhibition was put forward by the B.Sc in Multimedia, Animation, and Graphic Design (BMAGD) department for the purpose of showcasing the works of students.
From the 2nd year, B.Sc in Interior Design(BID) joined the team and started showcasing their works along with BMAGD. Consecutively for the last two years, it was held within the campus, and finally, in its third year, the exhibition was held outside the Inspiria campus making it accessible to all the citizens of Siliguri.
The exhibition combines illustrations, doodles, original pieces of garments, conceptual models, art installations, and architectural design sheets created by the students and faculties of three individual departments BMAGD, BID, and B.Sc in Fashion Design, all falling under the umbrella of Inspiria school of design.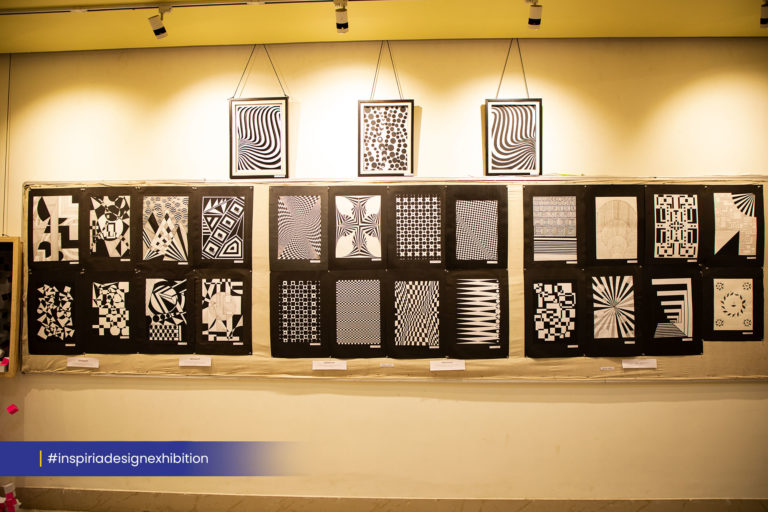 The major recurring theme of the exhibition was the exploration and abstraction of geometry using principles of a design depicting it in both 2D and 3D forms. While students of every department displayed works congruent to the core theme, each department also focused on creating its own focal point by showcasing its area of specialization. While the department of BMAGD displayed doodles, illustrations, comics, and brand designs, the Bachelors of interior design (BID) presented drawings of interior and exterior built forms, conceptual 3D models, and architectural design sheets. The recently opened department of fashion design management also held its own ground with its display of conceptual 3D models consisting of intricate thread work and original pieces of garment design.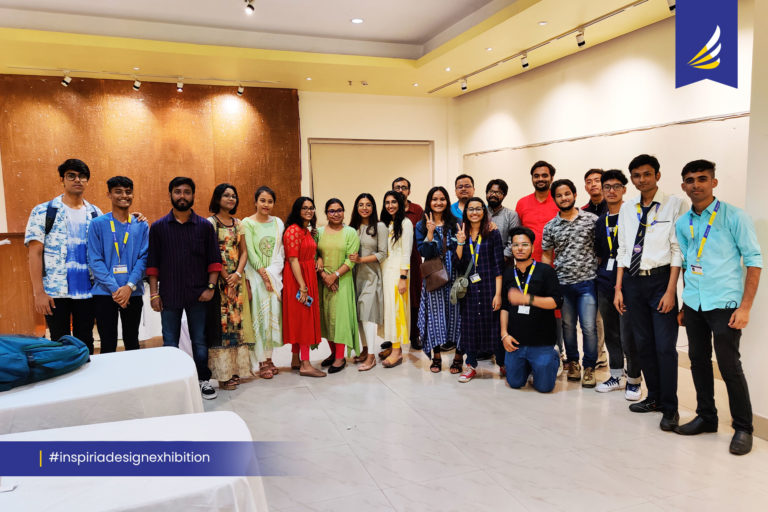 The spacious Ramkinkar hall was abuzz with activity, with art lovers, well-known artists, architects, fashion designers, and media houses all stepping in to observe the interesting amalgamation of work. The exhibition not only compelled visitors to appreciate the originality of thought and quality of the items displayed but also brought together three varied branches of design under the same roof, something which was seen in Siliguri. Inspiria Design Exhibition was a successful and satisfactory culmination of two-month-long design workshops held within the Inspiria college campus, that motivated the students to organize similar exhibitions in the upcoming years.