As the world draws closer to a digital economy, IT companies are emphasizing cross-disciplined skills when hiring new employees. Recruiters are searching for a broader skillset and more experience for practically all jobs in the current scenario. "To remain competitive for employment, one must be skilled in multiple disciplines which includes Artificial Intelligence, Machine Learning, Data Science, Cloud Computing to name a few ". Communication skills are critical to one's success in the job, regardless of the position they hold or the industry in which they work.
The concern is growing related to unemployment among youths. Students graduating from college are finding it difficult to find employment. The main reason is the lack of skills related to the job for which the companies are hiring. The companies are looking for individuals who are skilled in multiple disciplines and have some kind of Industry exposure. This is a high time where students have to frame their career progression path and have to utilize every opportunity to get skilled in trending technologies while still being in college. Students can explore different courses which are in trend and are available to them on multiple platforms. Artificial intelligence has emerged as one of the technologies which are being accepted across the industry and driving innovations for the future.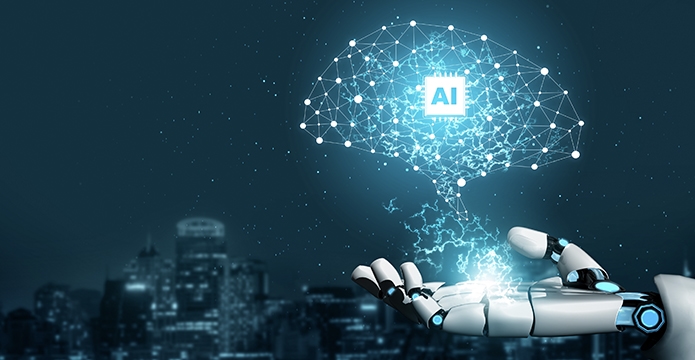 According to John McCarthy, "Artificial Intelligence is the science and engineering of making intelligent machines, especially intelligent computer programs. It is related to the similar task of using computers to understand human intelligence, but AI does not have to confine itself to methods that are biologically observable."
Artificial intelligence (AI) has given rise to applications that are now having a significant impact on our lives. This is a technology that has only been around for 60 years. In fact, the term AI was initially coined in 1956 at a Dartmouth meeting. The first digital computers began to appear in academic laboratories about this time. The majority of the attendees were mathematicians and computer scientists, with many of them interested in theorem proving and algorithms that might be tested on these machines. AI software paradigms and approaches arose from theories in Cognitive Science, Psychology, Logic, and other fields, but they lacked maturity – partially due to the experimental foundation on which they were built, and partly due to insufficiently powerful hardware. In terms of speed and memory, AI systems necessitate more powerful hardware than traditional software. Furthermore, the progress of AI systems has been influenced by the emergence of other technologies, such as the Internet.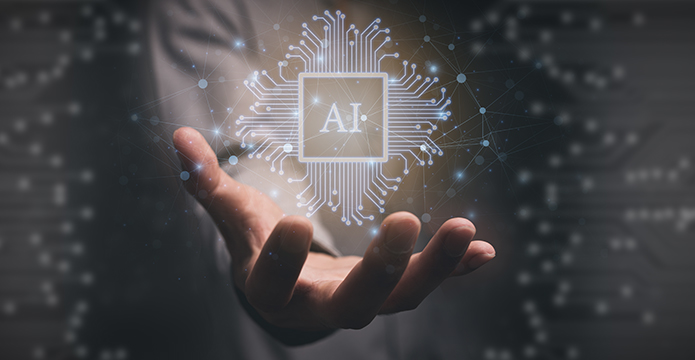 The Bureau of Labor Statistics projects a 31.4 percent rise in jobs for data scientists and mathematical science experts, which are critical to AI, by 2030. AI also contains fascinating sub fields like computer vision and machine learning, which is the process of training robots to perfect and enhance abilities on their own. According to Forbes, machine learning occupations will be valued at $31 billion by 2024, representing a 40% increase in six years.
Job opportunities in the field of Artificial Intelligence:
● Big Data Engineer :
A Big Data Engineer's job is to build an environment that allows business systems to communicate effectively. Their major responsibility is to create and successfully manage an organization's big data. They must also perform the task of collecting results from huge data in a reliable manner.
● Business Intelligence Developer:
A Business Intelligence Developer's key task is to consider business acumen as well as AI. They identify various business trends by analyzing large data sets. They assist in increasing a company's earnings by creating, developing, and nurturing business intelligence solutions.
● Data Scientist:
Data scientists aid in the collection of relevant data from a variety of sources in order to analyze it and make useful judgments. The conclusions reached are useful in dealing with a variety of business difficulties. Data scientists create numerous predictions based on various data patterns, past and present knowledge.
● Machine Learning Engineer:
Machine learning engineers are responsible for developing and maintaining self-running software that aids in the implementation of
machine learning projects. Companies are always looking for them, and their positions are seldom empty. They work with large amounts of data and have exceptional data management skills.
● Research Scientist:
Machine learning and machine intelligence applications are the subject of substantial investigation by research scientists. A research scientist is a specialist in applied mathematics, statistics, deep learning, or machine learning.
● AI Data Analyst:
An AI data analyst's main responsibilities include data mining, data cleansing, and data interpretation. Cleaning data allows for the collection of necessary data for data analysis. They delete any unnecessary data so that the data interpretation process is not hampered.
● Product Manager:
A product manager's job in the realm of AI is to tackle difficult challenges by systematically gathering data. You should be capable of detecting pertinent issues that inhibit business operations. To make data interpretation easier, the next step is to get similar data sets.
● AI Engineer:
AI engineers are problem solvers who create, test, and implement various Artificial Intelligence models. They are capable of managing AI infrastructure. To create viable AI models, they employ machine learning techniques and a thorough grasp of neural networks.
How do you get Into the field of AI?
As an aspiring student, who wants to get into the field of AI right after +2 or K12, can enroll for AICTE/UGC approved degree programs in Artificial Intelligence. MAKAUT University is offering the following degree programs in Artificial Intelligence:
Graduate degree programs
● B.Sc in IT (Artificial Intelligence)
● B. Tech in CSE (Artificial Intelligence & Machine Learning)
So, taking the lead and enrolling in one of these courses will allow you to take advantage of the various AI employment chances. The moment has come for you to take the next step in your career and pursue a career in AI.