On 28th May 2022 the inauguration of a new club took place in Inspiria known as the Rotaract Club which is an international club with the main motive of members exchanging ideas with leaders in the community, developing leadership, process skills, and social services.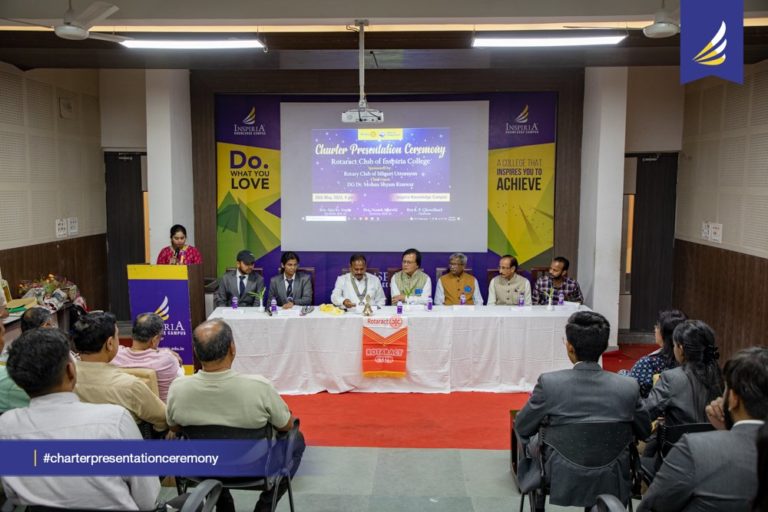 The president was handed over the collar and the certificate by the Chairman Mr. Rajendra
All the members were awarded the badges and took the oath to fulfill all the duties of the club. The President was also honored with a memento followed by her speech to give her best to the challenges of the club.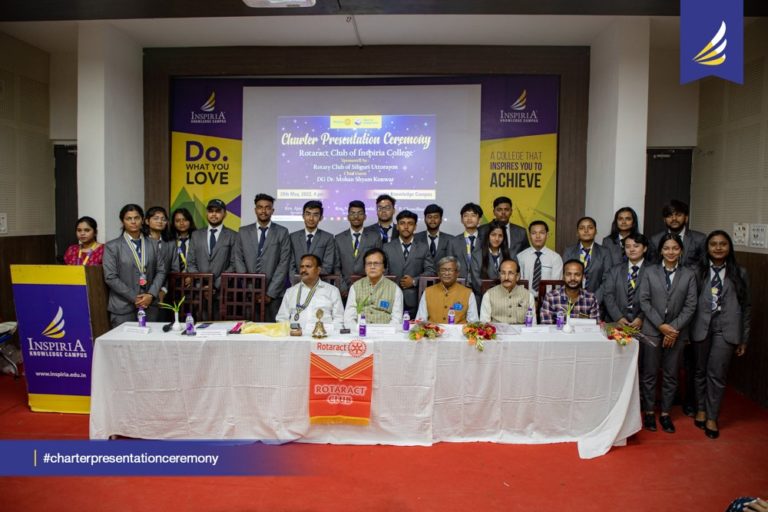 Presenting here the board members:
President – Surbhi Kumari
Secretary – Harsh Bharadwaj
Vice President – Om Agarwal
Treasurer – Shyan Bose
Director Community – Diya Sinha
Director Professional – Soumyadeep Paul
Director International – Yeshu Bajoria
Director Club – Shayan Sarkar
Sergeant at arms – Irteza Nausad
Editor – Anjali Chhetri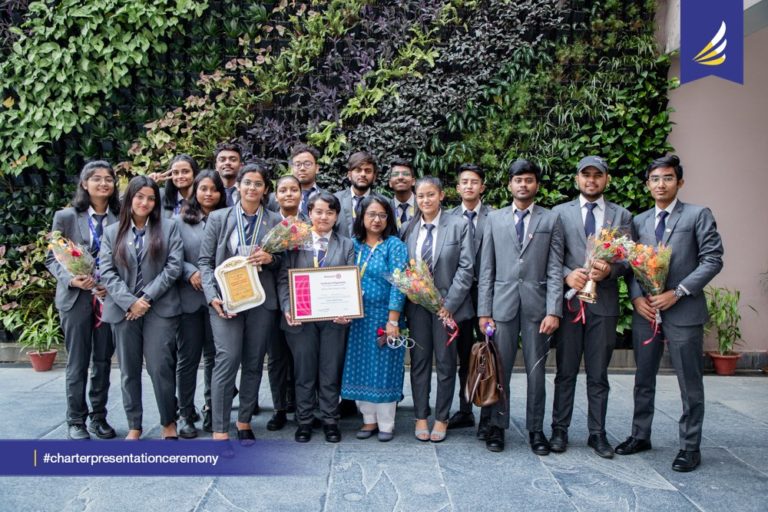 The ceremony was successful and concluded with a photo session. The new team of highly motivated individuals is all set to serve the club at their level best.