An initiative to honour bright students for their outstanding performance in 12th boards exam!
Exams are widely considered to be ends rather than means in our society. The word exam alone is probably enough to strike fear into the hearts of students, even the studious. Well, the wait or fear of a group of students has come to an end , where their hard work have been rewarded. Students who have come out with flying colours are at the top of the world. Their hours of sleeplessness and toil have given fruit. It's the parents, teachers and the school that take the glory for all the hard work done by the students. It's usually the students with 95% and above that are in the limelight. But the other group of students who are not far behind are not appreciated for their effort. They are as much forgotten because of the need to get admitted in the best school for higher studies.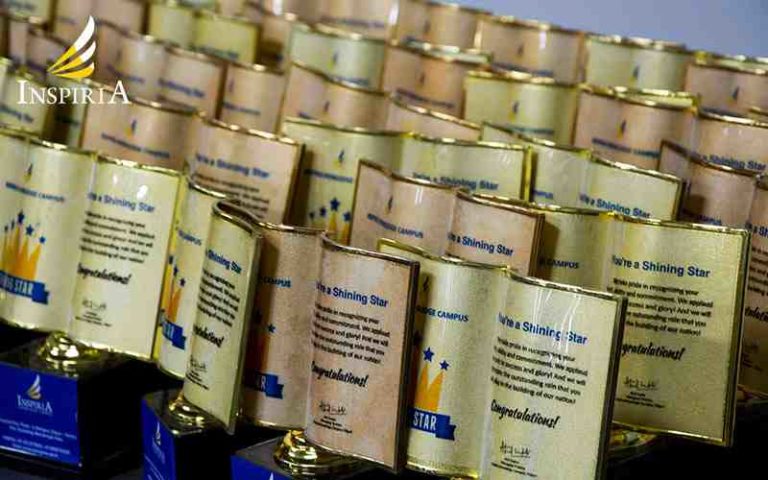 Well, we at Inspiria Knowledge Campus feel the need to appreciate not only the one who have scored above 95% but those who have scored above 80%. On 15th of May 2016, we will felicitate the students from the ISC board who have passed out their 12th grade. It will be our privilege to be a part of your success, we will be felicitating you with a memento and a career toolkit to help you make the right decision.
We welcome you to Inspiria Knowledge Campus on the 14th of May 2016. For details, Call: +91-8900755550
Watch video from last year's felicitation ceremony