Inspiria Knowledge Campus brings you Workshop on Cyber Security and Ethical Hacking in association with ISOAH (Indian School of Anti Hacking) suitable for everyone, ranging from newbies to advance techies. This workshop is designed to provide you with all the adequate knowledge to the aspiring Hacking and Information Security geeks.
Workshop Highlights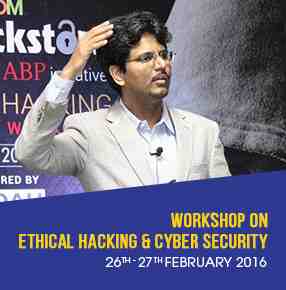 About The Trainer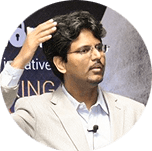 Certified Ethical Hacker (EC-Council) & an empaneled information security (ISO/IEC 27001:2013) Lead Auditor at British Standard Institution (accredited by IRCA), with 16+ years of experience in Software Development & IT / Cyber Security. Know more about Sanedep Here.
About ISOAH
ISOAH Data Securities Pvt. Ltd. ( www.isoah.com ) has 15 years of experience in IT Security Industry working with Governments, law enforcement agencies and Corporate clients. Working over the last many years we have felt the lack of well trained individuals in the IT Security industry. This school is an effort to impart in-depth IT security know-how to fresher engineers as well as senior working professionals. Know more about ISOAH Here.
Workshop Date
26-27 February 2016
Workshop Venue
Inspiria Knowledge Campus, Siliguri
All the participating candidates will be given Certificates after the completion of the workshop