"Great things never come from comfort zone"
The inborn beauty of this tiny hamlet in the valleys of Kalimpong will nourish your soul. This beautiful gem is surrounded by hillslopes, forests and rivers. The place is filled with warmth and joy .
Our first day at Yelbong was action packed. But wait, before we tell you about our adventure, let us tell you how to get to Yelbong (destination place). We were giddy with anticipation as we awaited the commencement of our journey. Most of us left our phones in our bags because we wanted to enjoy the moment without being disturbed, but we also wanted to document it, so few of our friends took the initiative to capture the breathtaking beauty. From Siliguri, the first stop, it takes two hours to get to Bagrakot. We had to go off–road from there to get to our destination, which was 7 kilometers away. Our first off-road trip was challenging; we felt the jerking as we drove.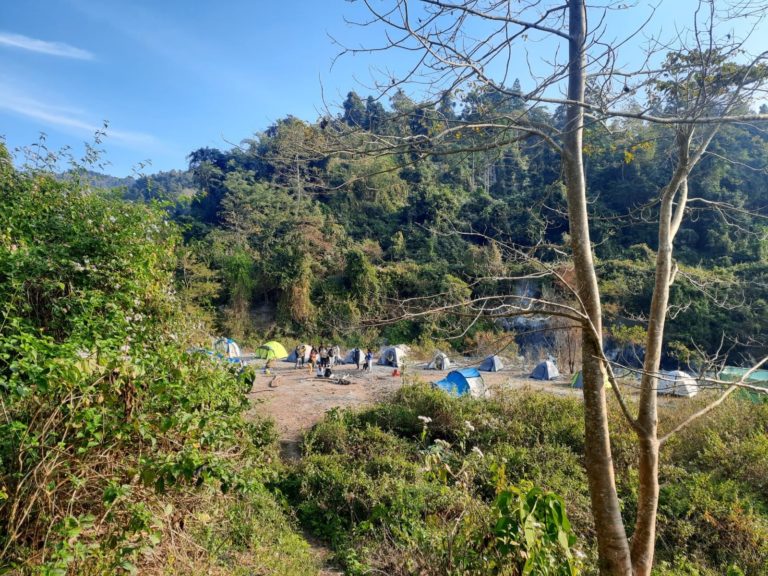 It was getting dark, so there wasn't much time left. We went to see the waterfall, which was beautiful, but even more so was the route we took; we had to do rock climbing to get to the perfect spot from which we could see it; the vision reminded us of a miniature Niagara Falls. It was a Lunar night, the tent was set up, and dinner was being prepared when we placed the logs and flashed them with fire, which was, indeed, a bonfire. We kept each other entertained by playing truth and dare games, dancing, and singing songs. We sat together stargazing after we finished our dinner. We wanted to lie down on the grass, but the frosty weather prevented us from doing so.
YELBONG – Explore The Unseen
We awoke with the sun kissing our faces, the sunrise enthralling our eyes, and the sound of birds chirping, pleasing to the ears and the healing sound of the mighty river "Rumti". We left after breakfast to visit the magnificent water canyon. The ground was rocky, but we found it easier to walk this time because we had already gotten used to it the day before. We continued to walk together despite the fact that the ground was dry and the breeze was stronger than before. Along the journey, we came across some fascinating butterflies, some of which we had never seen before. The canyon was in front of us after a one-hour hike. We were pondering how it could have been created .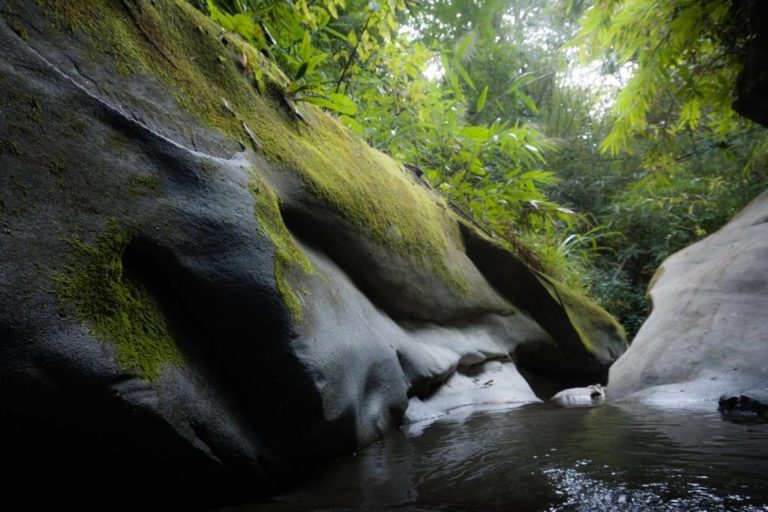 It was a massive cave covered with huge trees and rocks , there was a narrow pathway to pass through it. It took courage and some of our nervousness could be noticed, the depth of the water was gradually increasing as we were moving forward. After covering a certain distance we experienced slippery stones and to tackle that we took the help of the rope to clear the remaining distance. After we came out of the water, we couldn't feel our legs for a while as the water was extremely freezing . But the route was worth crossing because the next thing in front of our eyes was a spring , the depth of which was quite high. We took a halt there , almost every one of us swam in the spring. It was quite a long trek we covered that day. By the time we reached the camp, lunch was prepared. After lunch , we started our journey back to Siliguri.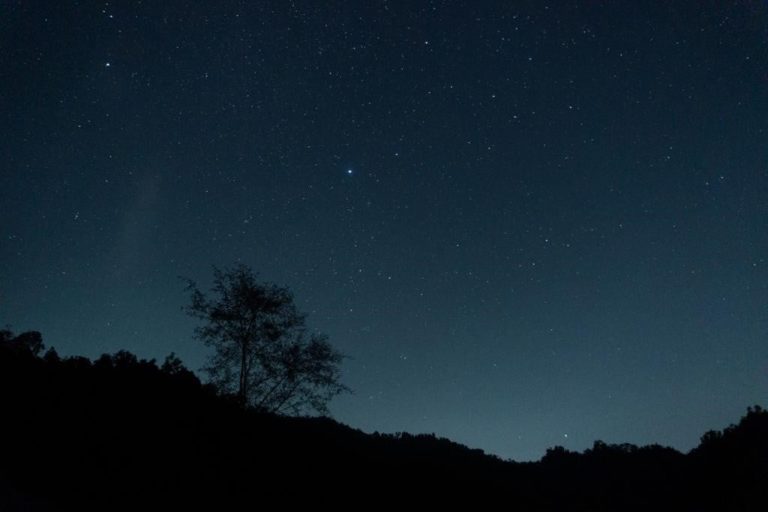 It was an adventure filled with thrills and spills, as well as an unforgettable experience to remember for a lifetime. We would return to such an enticing location without hesitation if given the opportunity. Trekking is an activity for people who want to experience adventure and face challenges. At the same time trekking improves physical health and helps to reduce stress.
Altogether , our trip to Yelbong was a spectacular journey because we were able to witness a lot of amazing things that we had not expected to see.
It was difficult, but adversity makes us stronger . We ended up with a lot more than we expected.
~ Sonali Prasad and Ashmita Niroula
Inspiria Knowledge Campus solely believes that Nature Photography, Night Photography, Trekking & Camping, River Canyoning can reduce stress and anxiety. Such activities also boost focus and help the students to concentrate on their studies. Department of Media Science and Department of films and television is in the constant process to eliminate the typical classroom monotony and is highly determined to enhance the student's creative bent with occassional nature bound getaways. Inspiria Knowledge Campus is one of the best Media Science College in North Bengal that provides a plethora of opportunities for the students to explore extensive knowledge and build skills in the relevant fields.