Planning for a career in the Hospitality sector?
Well, if you are wondering how to take the first right step towards building a successful career in this sector, then we've got you covered.
The hospitality sector covers a wide area of services including hotel and resort, airline, health, and tourism industries.
It is one of the thriving global career sectors, which mandates the best skillset and knowledge to start a career in it.
For anyone willing to take the first step towards career building in the hotel and hospitality industry, then BHM or B.Sc in Hospitality and Hotel Administration is an excellent option to get started. It is the surefire path towards career development for beginners keen to start a career in the hospitality sector.
Best Hotel Management Colleges in Siliguri
Wondering where to study Hotel Management for the best career prospects?
Have you already started looking for the best Hotel Management Colleges in Siliguri?
If you do, then you certainly might have a myriad of options in your bucket. However, if you still need help zeroing your option to #1 Hotel Management College in Siliguri, then choose Inspiria Knowledge Campus.
Affiliated to the MAKAUT, Inspiria Knowledge Campus offers a full-time undergrad program in BHM (B.Sc in Hospitality and Hotel Administration).
Considered as one of the best Hotel Management Colleges in Siliguri, Inspiria follows the program module allocated by MAKAUT.
The first of its kind to be set up in Siliguri, North Bengal, Inspiria offers world-class education and industry-focused training on Hotel Management and other professionals programs.
Reviewed as the Top Hotel Management Colleges in Siliguri by some of the top reviewers, Inspiria offers a study program that focuses on the development of a wide range of functional and administrative skills utilized by the hospitality industry.
The Hotel Management Course curriculum at Inspiria is drafted to deliver a practical learning experience to the students that involve lab activity, industrial visits, and mandatory internship during their semesters.
That's why a Hotel Management Course at Inspiria will certainly give an edge to the Inspirians by the time they graduate.
Each student gets thorough support be it in theoretical learning, hands-on training, and industry exposure for building skills and securing a career in the hotel management industry.
Inspiria also holds a 100% placement record which again meets their commitment towards making youths employable.
Diploma vs. Degree in Hotel Management
There are many skepticisms among students regarding the quality of these two alternatives – Diploma and Degree in Hotel Management. A diploma is a short-term program that can help you gain a slight insight into the industry.
Whereas, a full-fledged degree in Hotel management requires 3-years of commitment from an aspirant. The full-time degree in Hotel Management aims at the personal development of a student, providing them with a solid grounding in hospitality service fundamentals, managerial skills, including the specialization of advanced management skills.
Therefore, a full-time degree in Hotel Management will certainly provide you more benefits than a diploma course.
There are many Hotel Management Diploma Colleges in Siliguri, however, if you aspire to gain an industry-relevant skillset and attract better opportunities, then we recommend you to pursue a degree in Hotel Management.
BHM graduates can build their careers in Hotels, Restaurants & Catering Firms, Travel & Tourism, Resorts, Cruise, Airlines, Hospitals, and even become successful Entrepreneurs.
Program Overview
BHM or B.Sc in Hospitality and Hotel Administration is a 3-year undergraduate program in the field of hotel management.
The course is available for students who have passed 10+2 in any stream.
The hospitality industry, as you know is one of the most prospering industries in India today. Hotels, Resorts, Clubs, Airlines, Restaurants, Travel Agencies, Event Management Companies, and a wide range of related service sector industries are constantly in need of qualified and skilled people to grow their businesses. The Travel and Tourism sector is projected to continue growing and as it expands, employers around the world increasingly demand qualified and highly skilled resources resulting in a great opportunity to develop a career in this fast-growing sector.
A career in Hotel and Hospitality Industry is ideal for those who enjoy the process of generating a pleasant atmosphere for customers as well as for those who love the excitement of travel.
Admission 2021
For queries about Admission, Download Admission Brochures, Degree Courses, Faculty Profiles, Infrastructure, and Other Facilities, etc., you can reach us at the provided sub-options.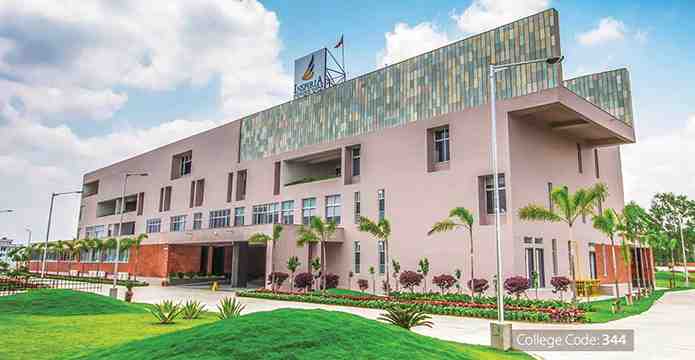 Contact Info:
Call us: +91-8900755550
Email: contact@inspiria.edu.in
Campus Address:
Inspiria Knowledge Campus
Matigara Phase – II Himachal Vihar, Siliguri, West Bengal 734010, India
Website: https://inspiria.edu.in/