The "Shining Stars" of the CBSE board exams were felicitated at Inspiria Knowledge Campus on the 29th of July 2016 to felicitate the CBSE students who showed outstanding performance in their board results. The Friday afternoon was lively with 80+ CBSE students along with their families who made our event a great success. Inspirians were proud to honour the students who scored above 75% on the CBSE boards. Invites were sent out to students from schools across North Bengal – Delhi Public School, Techno India, Army Public School, Birla Divya Joyti, BSF Kadamtala, Darjeeling Public School and many others.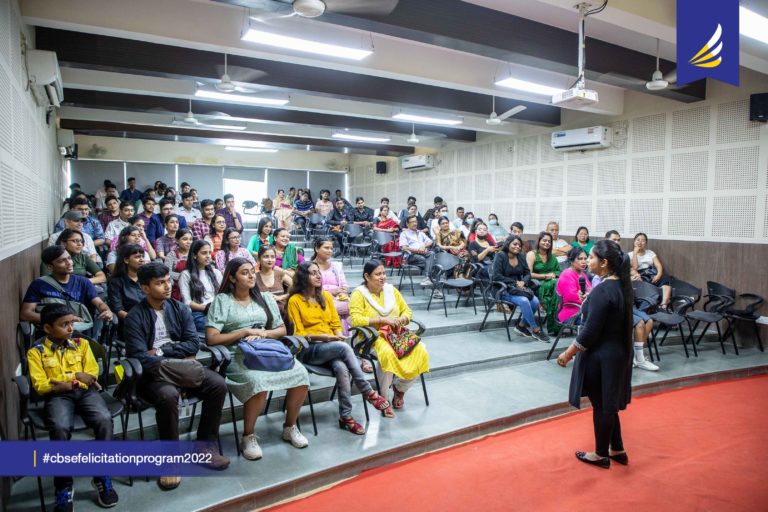 The programme was graced by the presence of Inspiria's chairman Shri. Lalchand Parsad who commenced the felicitation ceremony.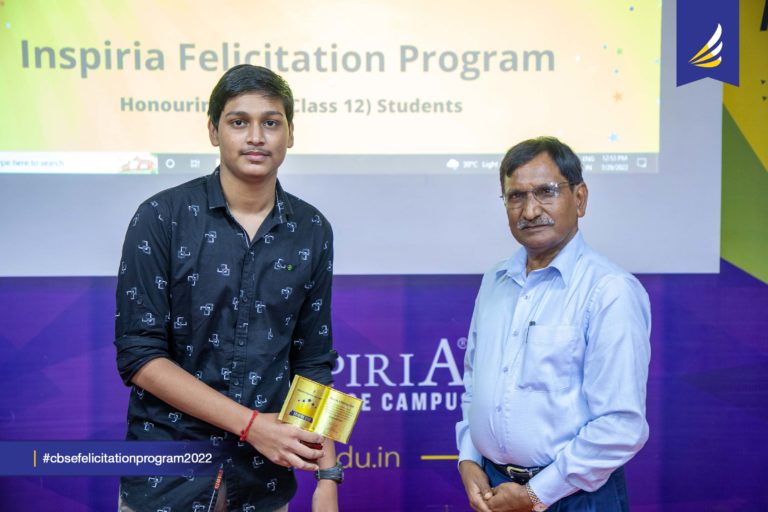 Arjani Roy from Darjeeling Public School who scored 97% showed his gratitude toward the gesture and shared his story of becoming one of the top scorers nationwide. Abhrojit Dutta from Delhi Public School who scored 96% spoke about his dreams and ambitions. Supriyo Mukherjee from Army Public School who scored 94.4% (now a proud Inspirian) also shared his experience on 2022 CBSE Boards Exams.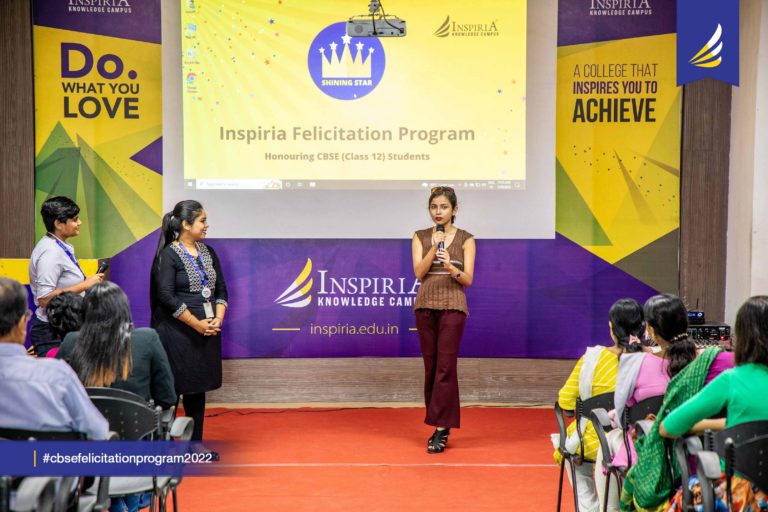 Mr Rahul Gupta Operations, Head of Inspiria Knowledge Campus and Mr Indrajit Chatterjee felicitated the shining stars, which was followed by a tour of the campus, snacks and tea. The students left with great enthusiasm and the drive to do something that they are passionate about. Happy and proud of their achievement, they promised to do better in their coming endeavours.